FREE GIFT: Toiletry bag Sun lovers with the purchase of 2 Mimitika products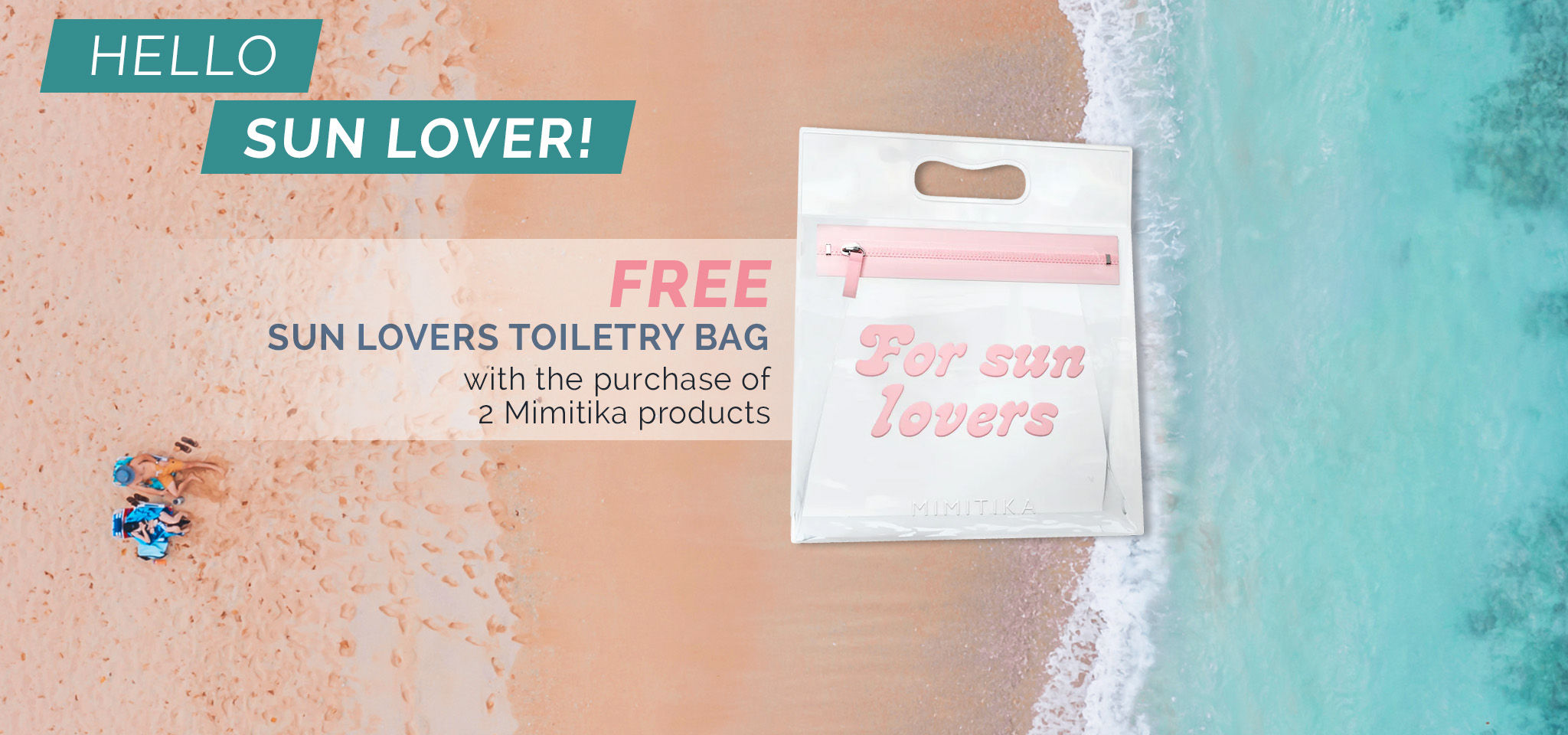 FREE GIFT: Toiletry bag Sun lovers with the purchase of 2 Mimitika products

You now receive a FREE Sun lovers Toiletry bag with the purchase of 2 Mimitika products. Mimitika sunscreen products have one common goal: applying sunscreen should be fun. Because we all know that daily use of sunscreen is the advice of all skin and beauty experts. Mimitika's sunscreen products not only look very colourful and fun, they also have a light structure, offer optimal protection against both UVA and UVB radiation and - last but not least - ensure an accelerated, natural and long-lasting tanning result. Do we got you curious? Read on, we present you some of the bestsellers.
Shop Mimitika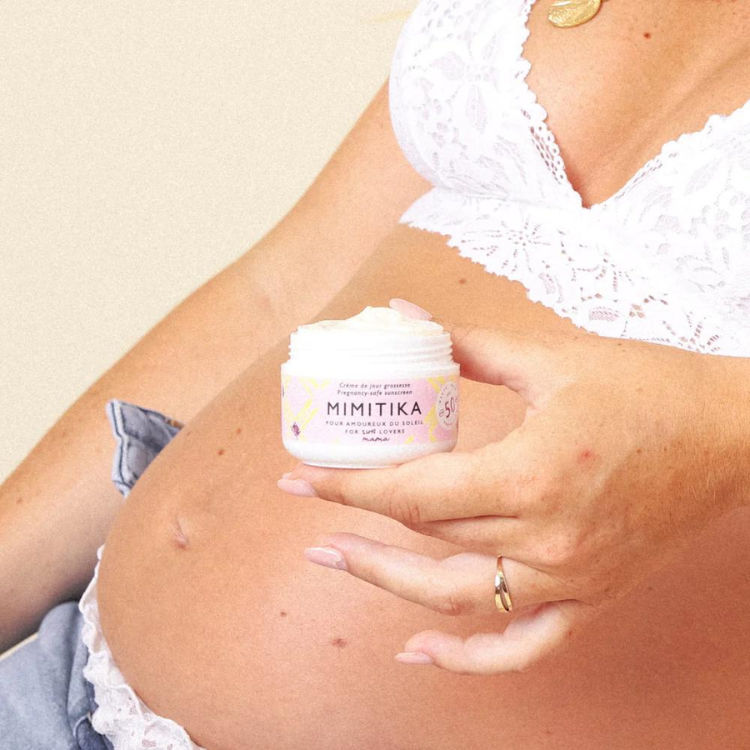 Mimitika - Mom Cream SPF50 - 50 ml
Especially for all mommies (to be), Mimitika has the Mom Cream SPF50. This product provides 100% safe protection against UVA and UVB radiation and doesn't contain controversial ingredients, which you would rather avoid during or after your pregnancy. This moisturizing cream helps to repair the skin and prevents dehydration and pigmentation. The product can be used from the first month of pregnancy.
Shop Mom Cream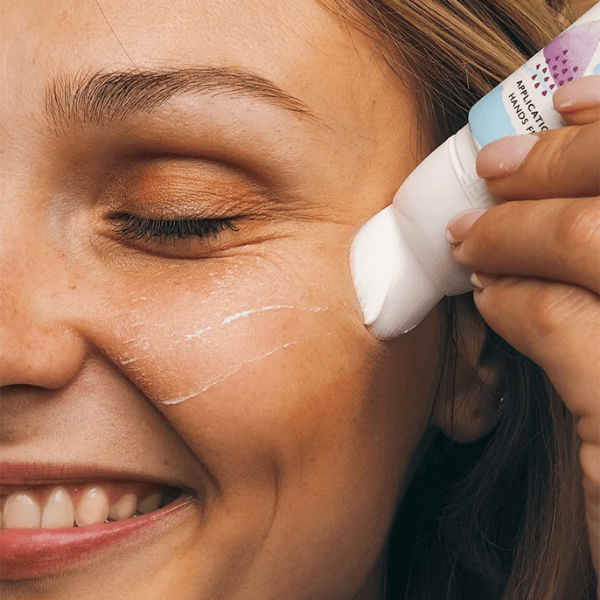 Mimitika - Face Sunscreen brush SPF50 - 40 ml
The Face Sunscreen Brush by Mimitika is your best friend this summer! The packaging includes a brush, which makes application super easy. The high-quality formula is enriched with intensively nourishing sunflower oil and antioxidants from vitamin E that supplies the skin with sufficient moisture. Moreover, the ON/OFF system and on-the-go format makes this product perfect to carry in your shopper or beach bag!
Shop Sunscreen Brush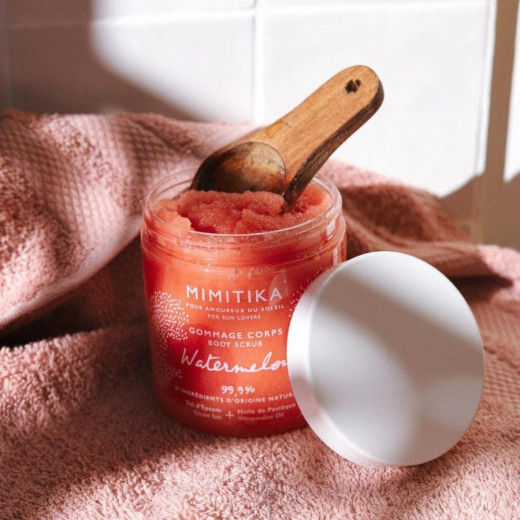 Mimitika - Watermelon Body Scrub - 350 gr
To encourage an even tan, the Watermelon Body Scrub is a must. This scrub removes all dead skin cells, prepairing your body for a beautiful even tan. The scrub uses sea salt to smooth the skin and epsom salt (a mineral-rich salt) to exfoliate and detoxify the skin. Enjoy the delicious watermelon scent while preparing your skin for a beautiful bronze glow.
Shop Body Scrub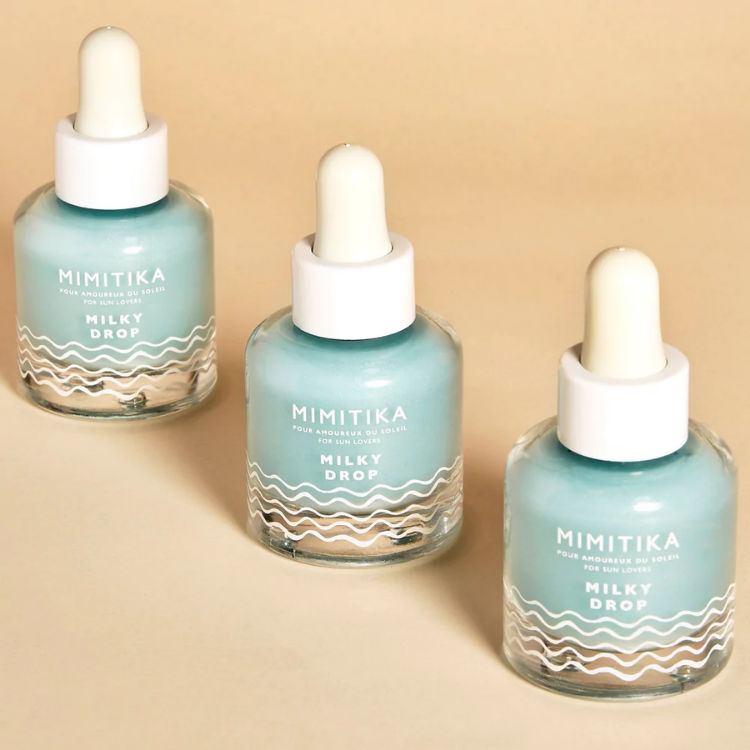 Mimitika - Milky Drop serum - 15 ml
In summer every skin can use a hydration boost. This serum is enriched with moisturizing prickly pear and nourishing oats for soft, hydrated and smooth skin. In addition, the raspberry oil, a powerful antioxidant, effectively protects against harmful external influences such as UV radiation.
Shop Serum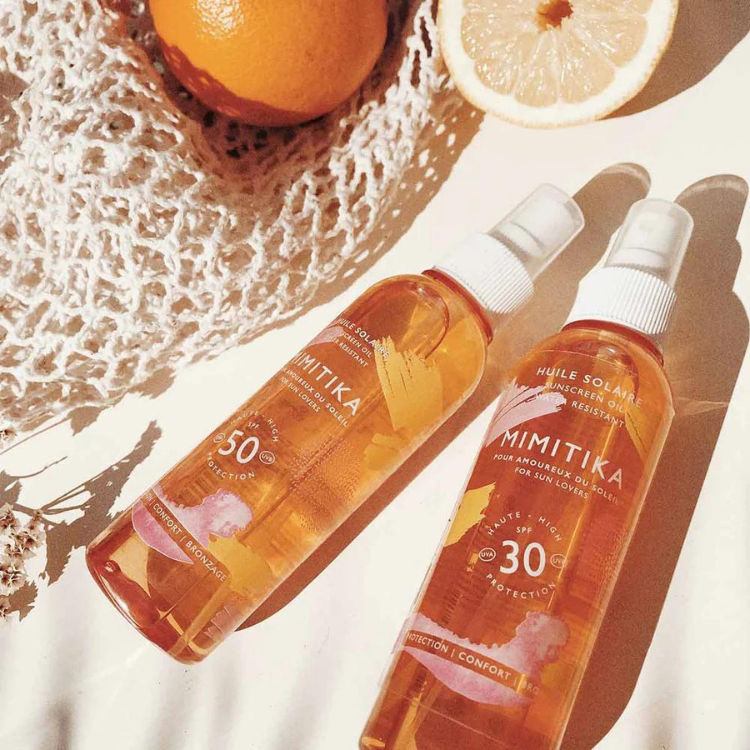 Mimitika - Sunscreen Body Oil SPF50 - 150 ml
Do you love skin oils, but do you also want to use a sunscreen at the same time? You can get best of both worlds with the Sunscreen Body Oil SPF50. Formulated with the best natural oils, this high sunscreen also stimulates the production of melanin, resulting in a faster, brighter and long-lasting tan.
Shop Body Oil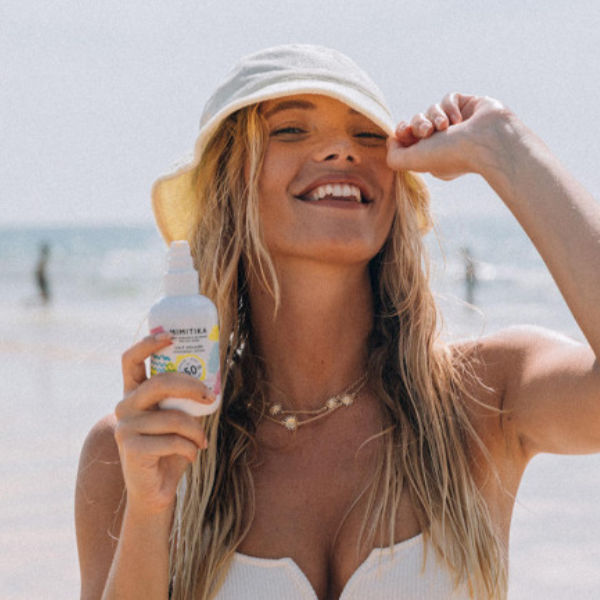 Mimitika - Sunscreen Lotion SPF30 - 190 ml
Protect your body from the sun while stimulating your skin's tanning process. Sunscreen Lotion SPF30 is the perfect product for a safe tan. The formula contains a natural active ingredient, sea algae extract, which stimulates the melanin production. This speeds up the natural tanning process. You will tan faster, evenly and radiantly. The pray is easy to use and has an ultra-light texture that absorbs quickly and is non-sticky.
Shop Lotion