Crazy COSMANIA Fall Days shopping tips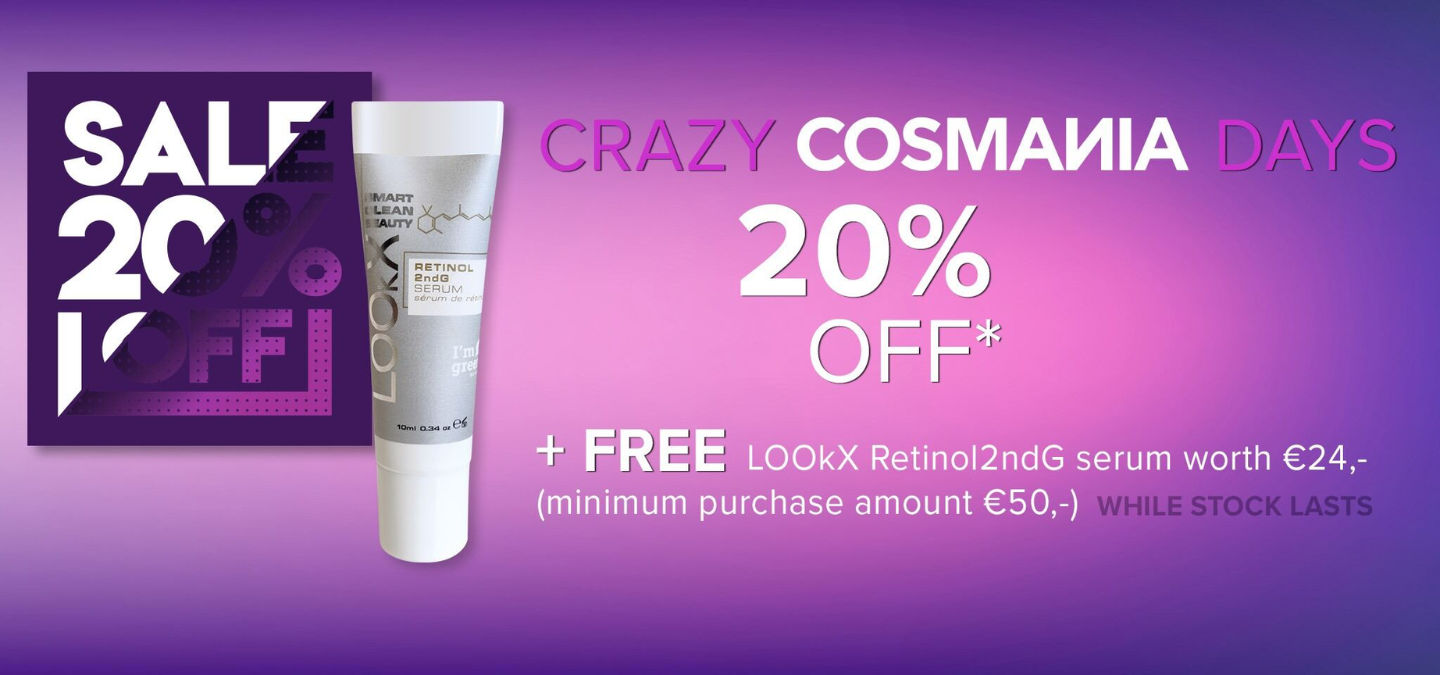 Crazy COSMANIA Fall Days shopping tips!

The Crazy COSMANIA Fall Days have started! COSMANIA brings beauty to your doorstep this Fall. You will benefit from a 20% discount on selected brands until November 1st*. This is the perfect opportunity to stock up on your favorite beauty products or try something new. But that's not all. When you spend at least €50, you will receive a FREE LOOkX Retinol2ndG Serum worth €24,-. You don't want to miss out on this! Too many choices? Get inspired while reading this blog!

*Note: the following brands & products are not participating: BDK Parfums, COSMANIA gift vouchers, Lovaskin, Molton Brown, Parfumado, Perricone MD, The Insiders, The Organic Pharmacy, Yvra.
LOOkX Amazing cleansing balm - 75 ml
Surprise! LOOkX is also participating in the Crazy COSMANIA Fall Days this year! LOOkX Amazing cleansing balm is a luxurious (cleansing) balm that can be used in four ways: as a cleanser, hydrating mask, restorative night mask and as a quick treatment for dry to very dry skin. It cleanses, has an anti-aging effect, provides an extra care boost and places a protective layer on the skin.
Shop Cleansing Balm
Ellis Faas Concealer
Ellis Faas is also present this year! The Ellis Faas Concealer immediately blends into the skin for a flawless finish, while it does provide enough coverage to cover blemishes such as pimples or dark circles. Thanks to the added Vitamin C and E, this product also helps to perfect the skin in the long term. The "pen" shape of this concealer ensures a convenient application!
Shop Concealer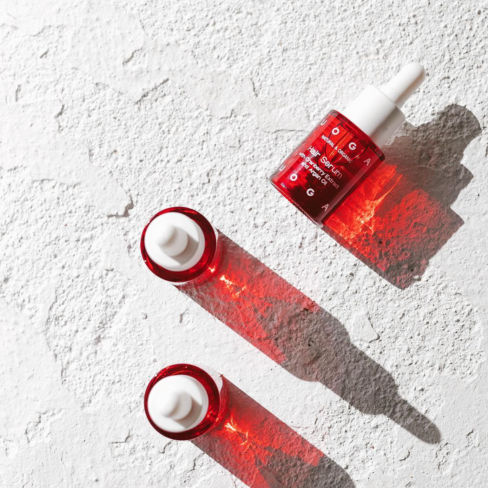 UOGA UOGA Hair serum - 15 ml
Your hair definitely deserves some extra love! The Uoga Uoga Hair Serum is the ultimate savior for dry and split ends. The magical blend of 100% natural argan oil and cranberry oil prevents and repairs dry and split ends, leaving your hair feeling silky soft. These ingredients are quickly absorbed, leaving no greasy residue. Give your hair the extra care it deserves, your locks will be forever grateful!
Shop Hair Serum
This Works Deep Sleep Body Whip - 200 ml
Pamper your senses and give your skin the beauty sleep it deserves with the enchanting Deep Sleep Body Whip from This Works! Dream away, while your skin is getting renewed by this wonderful formula. The magical scent of Deep Sleep, enriched with calming magnesium, helps to improve your night's sleep. This 99% natural body cream, infused with hemp seed extract and magnesium, calms your mind and renews your skin while you're sleeping.
Shop Body Whip
ILIA Balmy Gloss Tinted Lip Oil
Say goodbye to dry lips and hello to perfectly kissable lips with the Balmy Gloss Tinted Lip Oil! This coloured lip oil with hyaluronic acid and plant extracts makes your lips plump, fuller and smooth without making them feel sticky. Hyaluronic acid is known for its moisturizing and conditioning properties, while meadowfoam seed oil protects the lips and forms a natural barrier that locks in moisture. Samphire extract improves the hydration of the lips so that they feel smoother and more supple. The result? Softly coloured, shiny and naturally full lips that feel cared for and comfortable all day long!
Shop Lip Oil