Discover Comme Ça Skincare at COSMANIA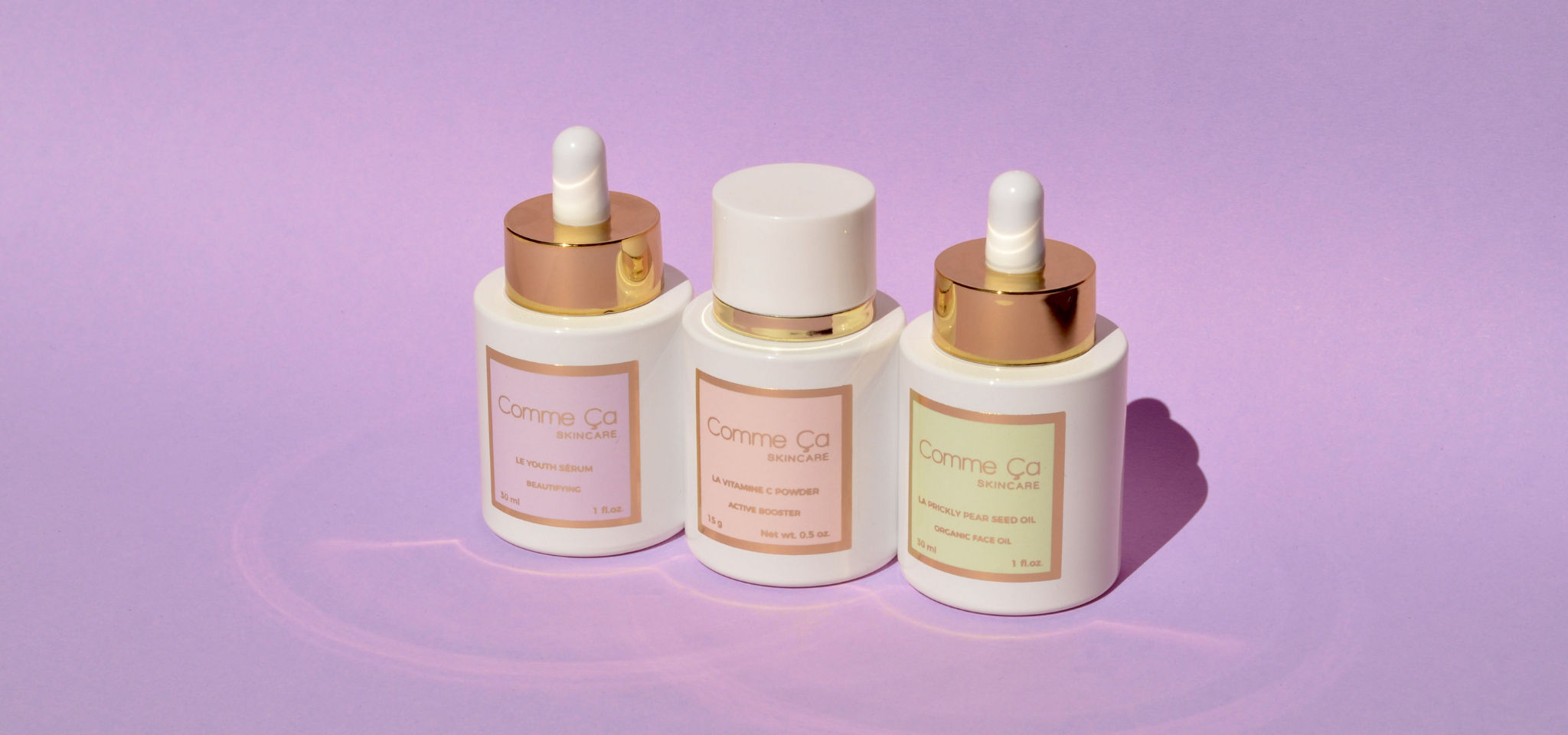 Your gift: La Vitamin C Powder Mini
The founder of Comme Ça Skincare had enough of the allergic reactions she got from using regular skincare products. She decided to make her own skin care products from only natural and plant-based ingredients that nourish and protect the skin. The luxurious, natural and highly effective skin care products for even the most sensitive skin were born. The products are made in small quantities in the laboratory in Amsterdam to ensure that they are always as fresh as possible.


Shop Comme Ça Skincare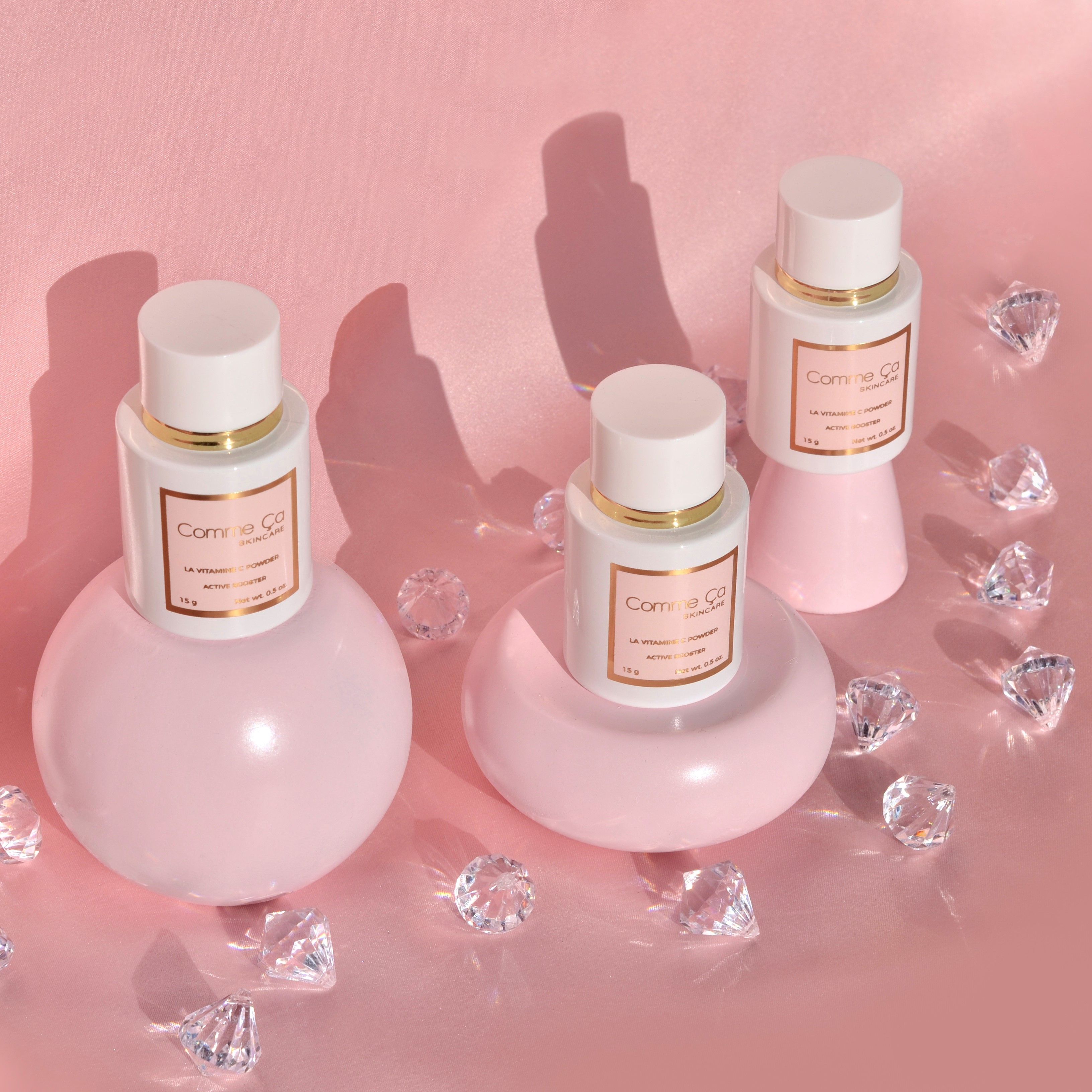 Most pure form of vitamin C
Sprinkle La Vitamin C Powder in your palm by shaking the bottle 2-3 times and mix it with a few drops of water and your face cream. It acts as a superfood for the skin and has many benefits: it reduces fine lines and hyperpigmentation, evens the skin & much more.
Shop Powder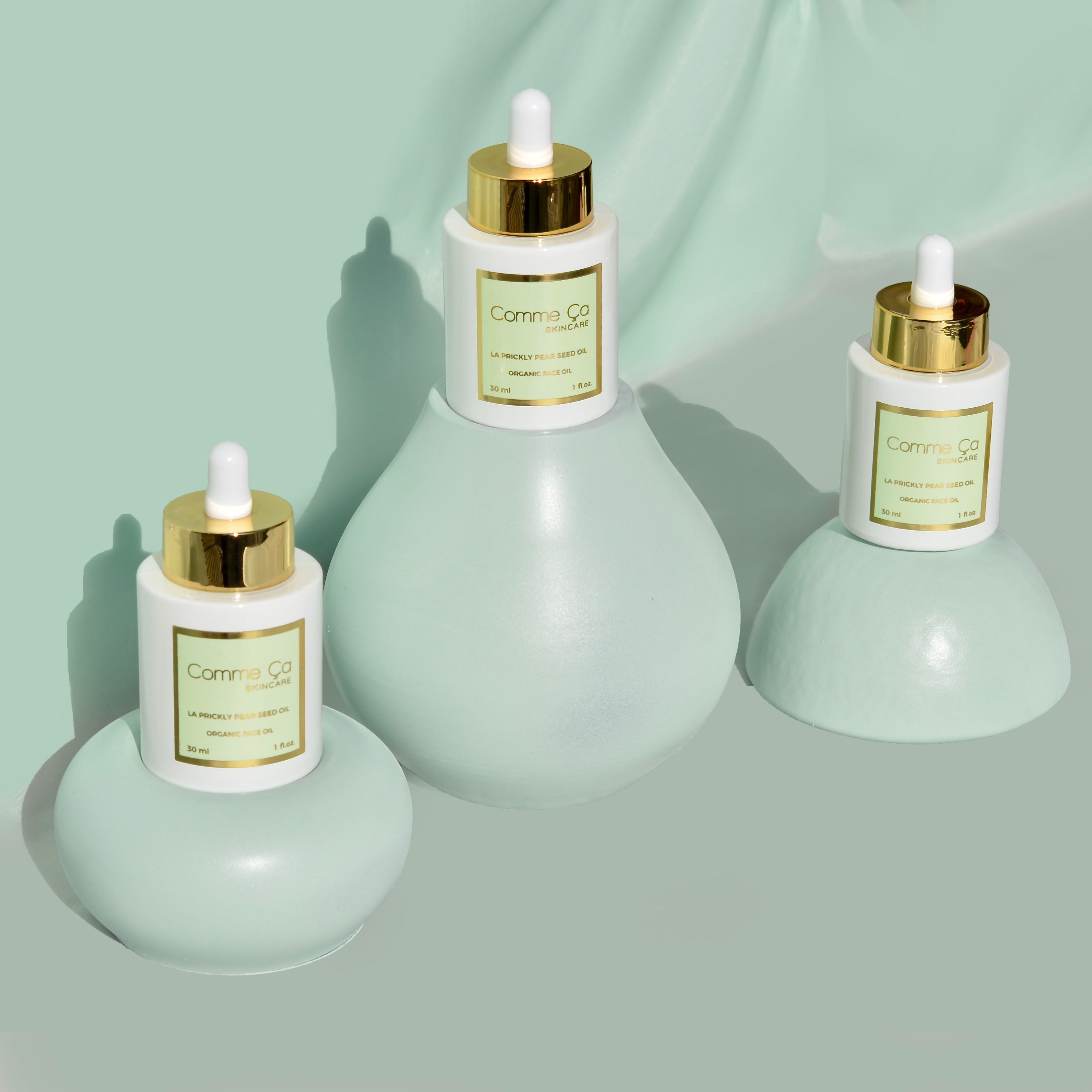 Rare & precious oil
La Prickly Pear Seed Oil is a luxurious facial oil, made from 100% organic, cold-pressed prickly pear seed oil of the highest quality. The high concentration of linoleic acid (>70%) restores skin elasticity, moisturizes, softens and reduces the appearance of hyperpigmentation.
Shop Oil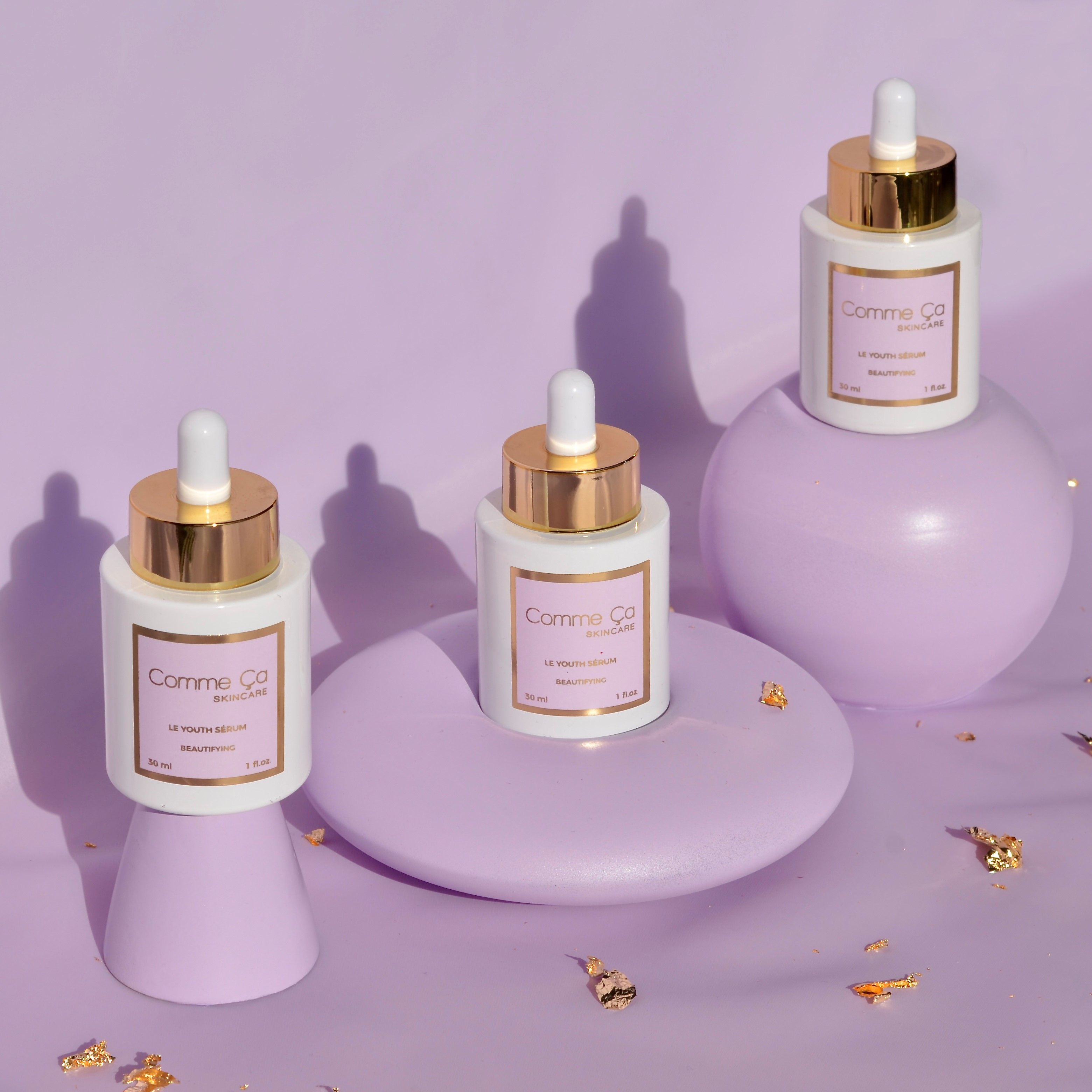 Pamper moment

Do you want beautiful, healthy skin with a youthful glow? Try the Le Youth Sérum, a wonderful blend of vegetable oils, algae and plant extracts with unique properties. It reduces the appearance of fine lines & wrinkles, firms & moisturizes and softens and makes the skin supple.
Shop Serum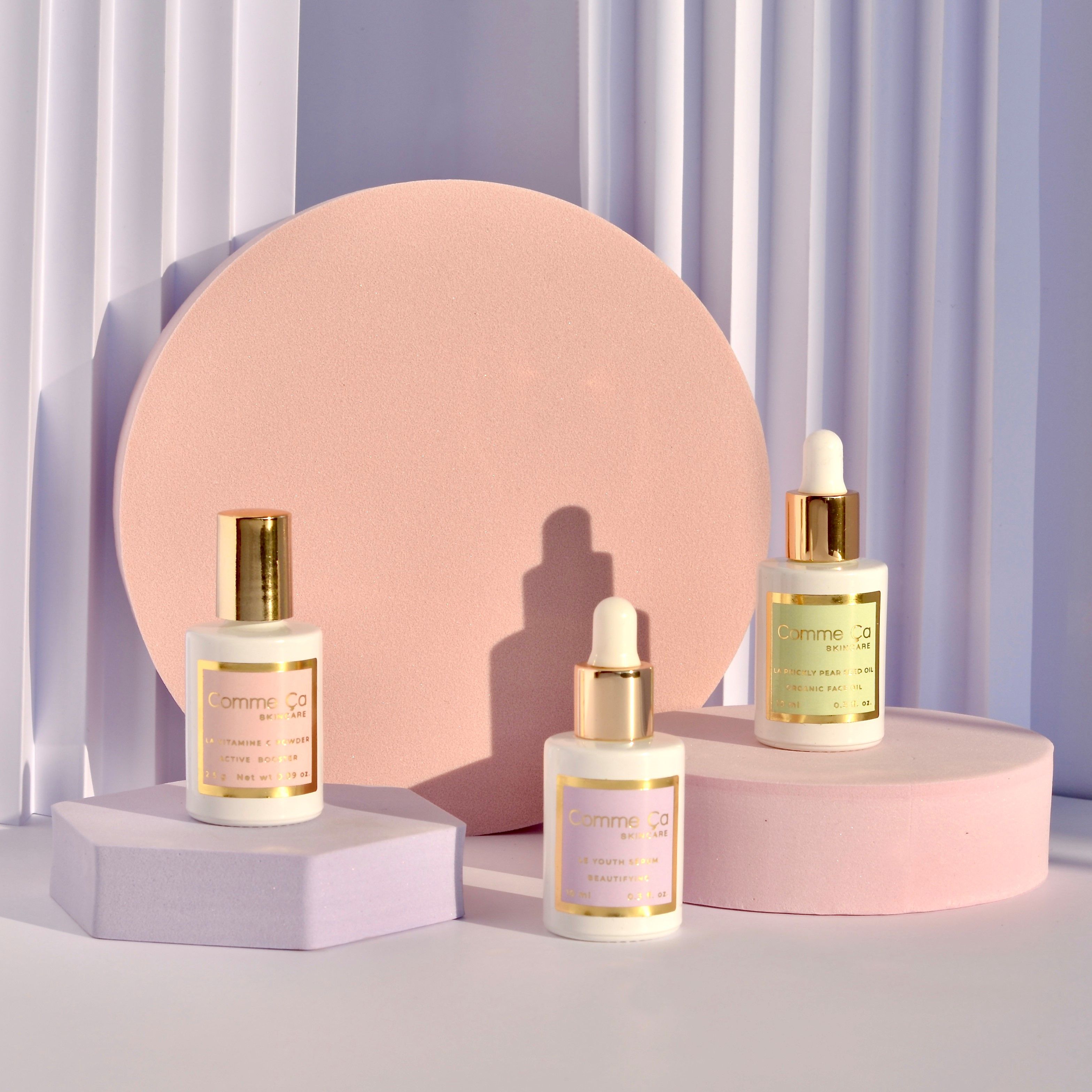 All-in-one solution
Don't know what to choose? Try all the products! Le Mini Glow Collection consists of three products mentioned above (La Vitamin C Powder 2.5 g, Le Youth Sérum 10 ml and La Prickly Pear Seed Oil 10 ml) in travel-friendly formats. Ideal for holidays or to try out!
Shop collection