Elemental Herbology
Vital
At Elemental Herbology, it's all about healthy and vital skin. For example, the Elemental Herbology Vital Cleanse gives your skin a light peel with papaya extract, deep hydration through Manuka Honey and a good dose of vitamin C to brighten your skin. Then follow with the Vital Glow that refreshes and repairs your skin at night through natural fruit acids (AHAs). You wake up with a fresh, healthy and vital skin!
Elemental Herbology
Resurface
Everyone knows that exfoliating your skin is important. At Elemental Herbology they believe in a light daily peel that nourishes and softens your skin at the same time. The Elemental Herbolody Skin Resurfacing Multi-Acid Facial Pads contain AHA and Glycolic Acid to exfoliate, Arginine for its antioxidants and Aloe Vera to calm your skin. You will notice a big difference after only a week!
Exfoliate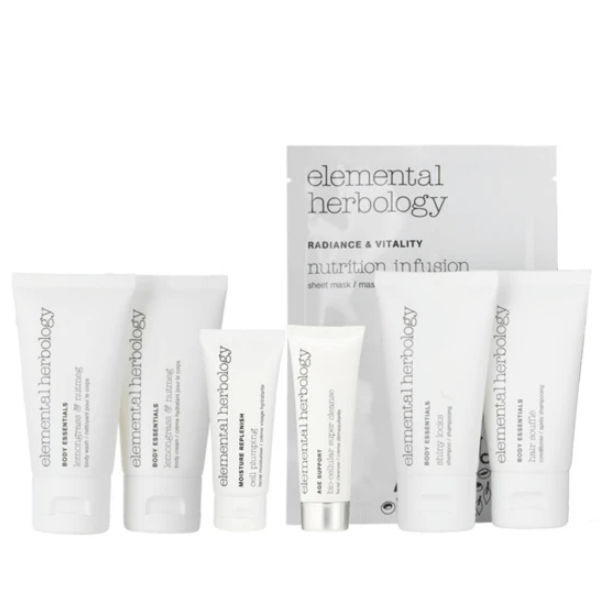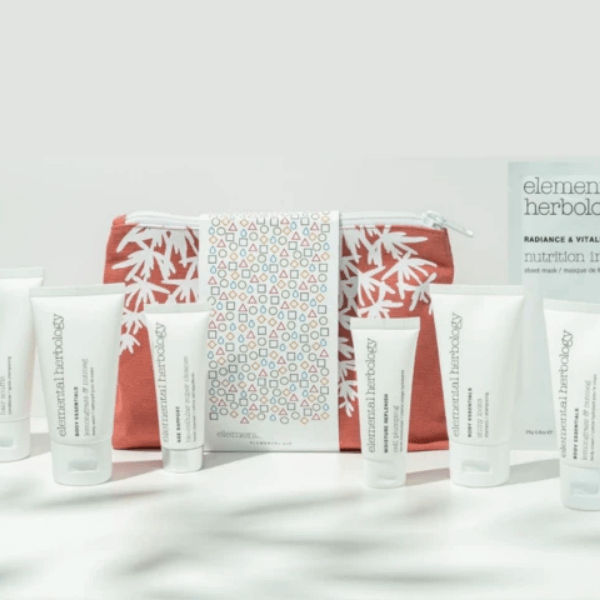 Essentials
Do you want to try all the essentials of Elemental Herbology? You can! With this delicious set you will discover all the goodies for face and body!
Try it!
Bathtime
Elemental Herbology isn't just here for your face, but also of your body! The beautiful bath oils contain the purest essential oils to nourish your skin and stimulate blood circulation. Treat yourself to zen!
Time for zen