Everything about dehydrated skin

Is your skin thirsty?

Dehydrated skin is very common. Dry skin is dehydrated, but oily skin can also be dehydrated. Do you have a tight feeling, fine lines and/or flakes? Then you probably have dehydrated skin. The solution? Moisturize! Many Morning Expert products from This Works provide a moisture boost. But there are many more options ... Below we have selected the best moisture boosts!
shop products for dehydrated skin
Spicy stuff
Erborian Red Pepper Pulp Cream contains 5% red pepper extract from the pulp, making it soft enough for sensitive skin and powerful enough for dull skin. It instantly provides an energy and hydration boost.
it's hot in here
Pure luxury
Cleanse your skin with the purest ingredients of the Vanderohe No.1 Purifying Cleansing Oil. A refined blend of vegetable oils gently but effectively remove all traces of make-up and impurities. It is moisturizing and nourishing, and it counteracts the oil production of overactive oil glands.
cleansing oil
Moisture boost
Matte, tired and dehydrated skin? Treat your skin to the Water-Infusing Electrolyte Moisturizer. The water-light formula is easy to apply, quickly absorbed by the skin and it moisturizes for soft, smooth skin that feels good.
water-infusing boost
Start from zero
This PreCleanse Balm is step 0 in Dermalogica's double cleansing routine. The cleansing balm, with apricot kernel oil and natural biolipid complex, ensures a fresh, hydrated and ultra clean skin. Continue the deep cleanse with your 'normal' Dermalogica cleanser.
precleanse
Oat & omega

The soothing, dry CBD facial oil intensively moisturizes, nourishes and soothes dry, reactive and sensitive skin. It contains a blend of 16 cold-pressed active plant ingredients - including hemp seed oil - and is rich in omega, fatty acids and colloidal oatmeal.
amazing mix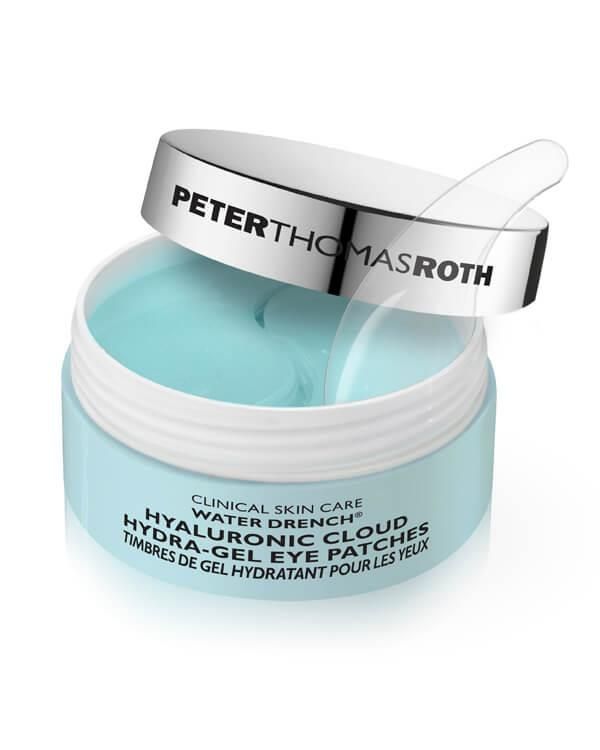 Hyaluronic acid & Caffeine
Dry and tired eyes? The Water Drench Hyaluronic Cloud Hydra-Gel Eye Patches from Peter Thomas Roth are the anwser! Revitalizing eye patches help hydrate, moisturize and instantly improve the look of fine lines, crow's feet and under-eye darkness with pure, plumping water vapor continuously drawn from the clouds.
Refreshing cocktail