Free full size This Works gift with your order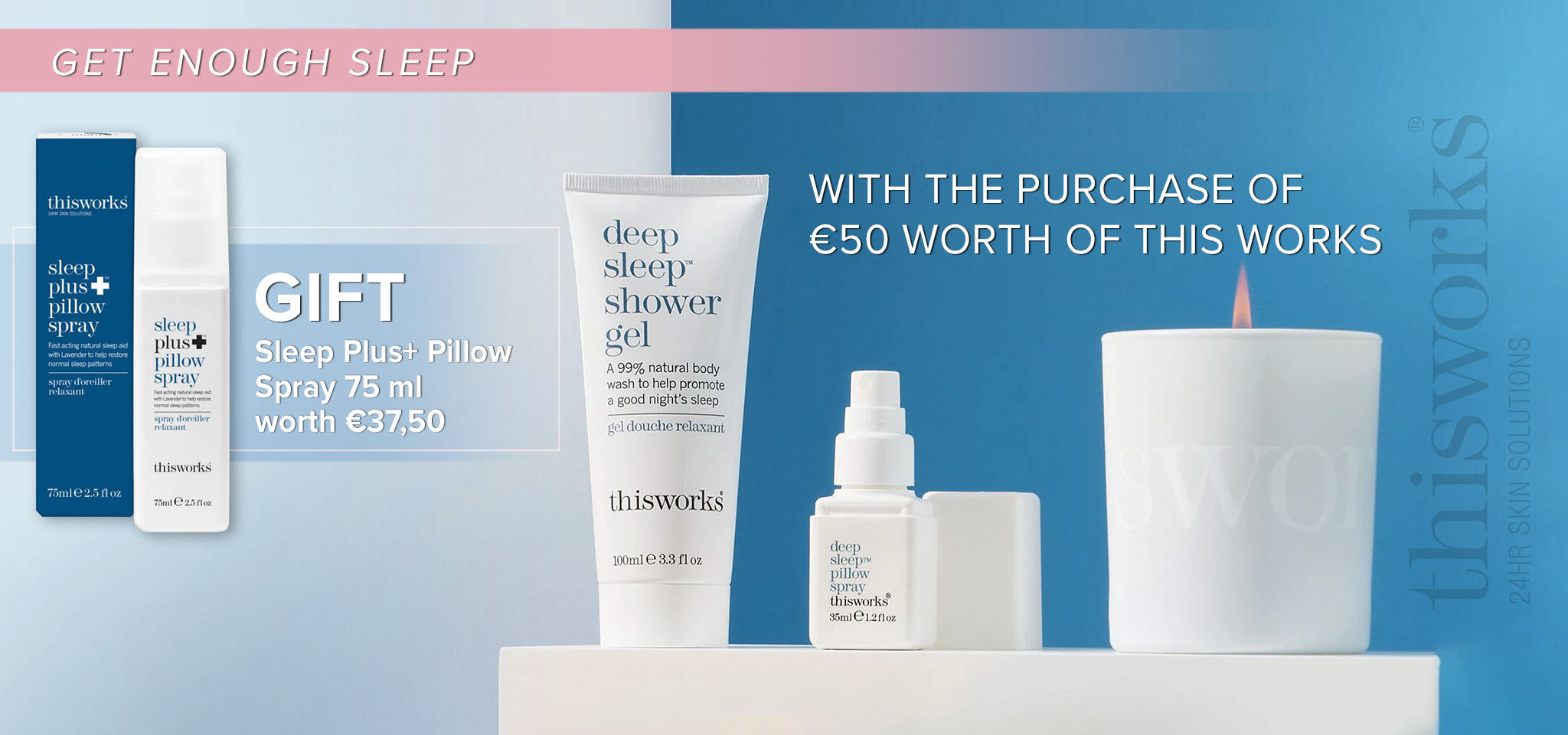 Free: Sleep Plus+ Pillow Spray 75 ml worth €37.50

Have everything but failed to improve your night's sleep? Try This Works! This brand can call itself a sleep expert. They develop products that improve your sleep. The range also contains stress-reducing products.

Sounds good? You now receive a FREE Sleep Plus+ Pillow Spray 75 ml worth €37,50 when you buy €50 worth of This Works products. The effect of this spray has been clinically proven to help you sleep better: 100% of restless sleepers said ' This Works', and 89% of patients previously prescribed sleep medication preferred the Sleep Plus+ Spray over their medication. Below is an overview of a number of top products from This Works.
Shop This Works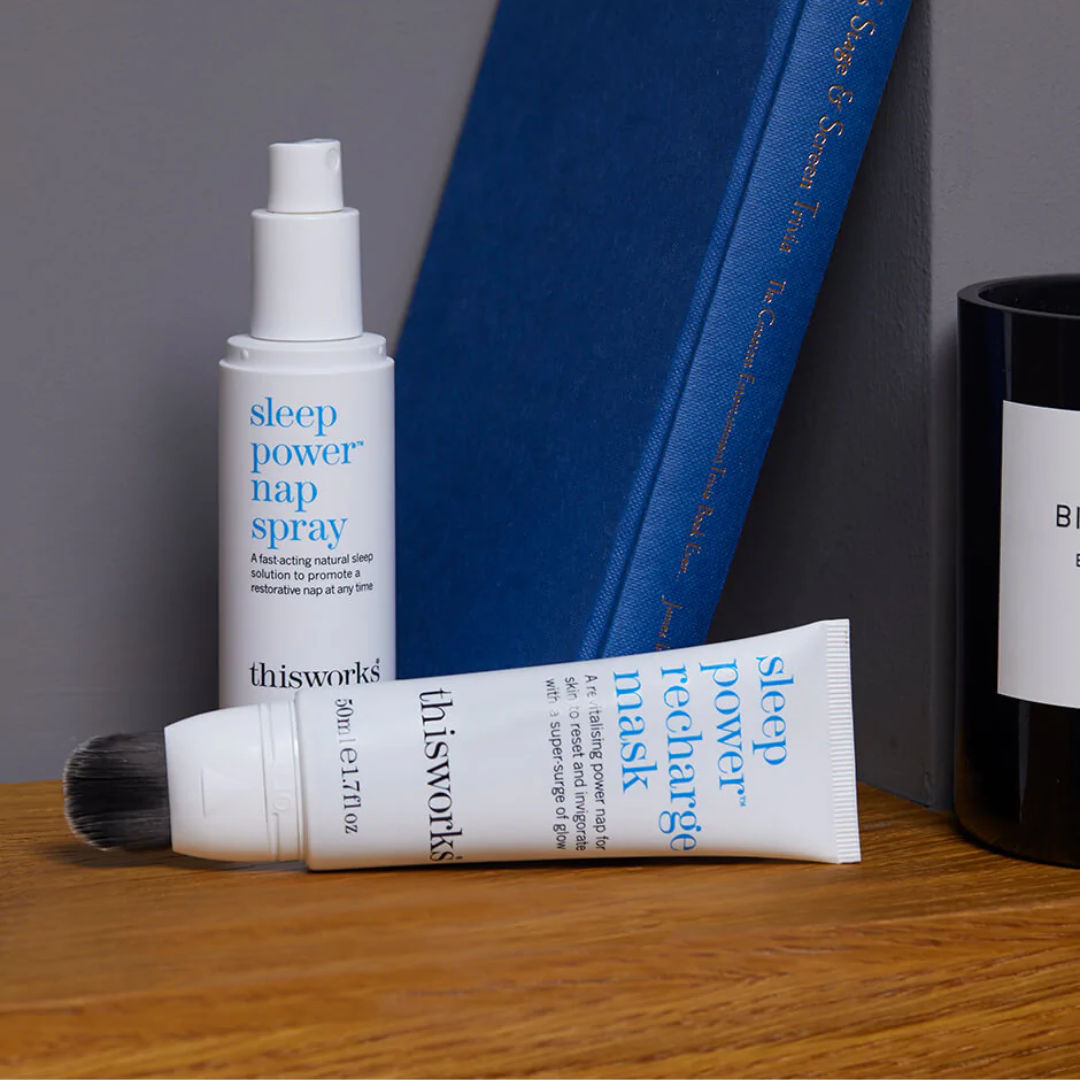 Just charge
Does your skin look gray? Boost with this plumping mask packed with hyaluronic acid and multifruit acids to recharge your skin. Contains 97% natural ingredients and mimics the benefits of normal nightly revitalization of the skin.
Shop Recharge Mask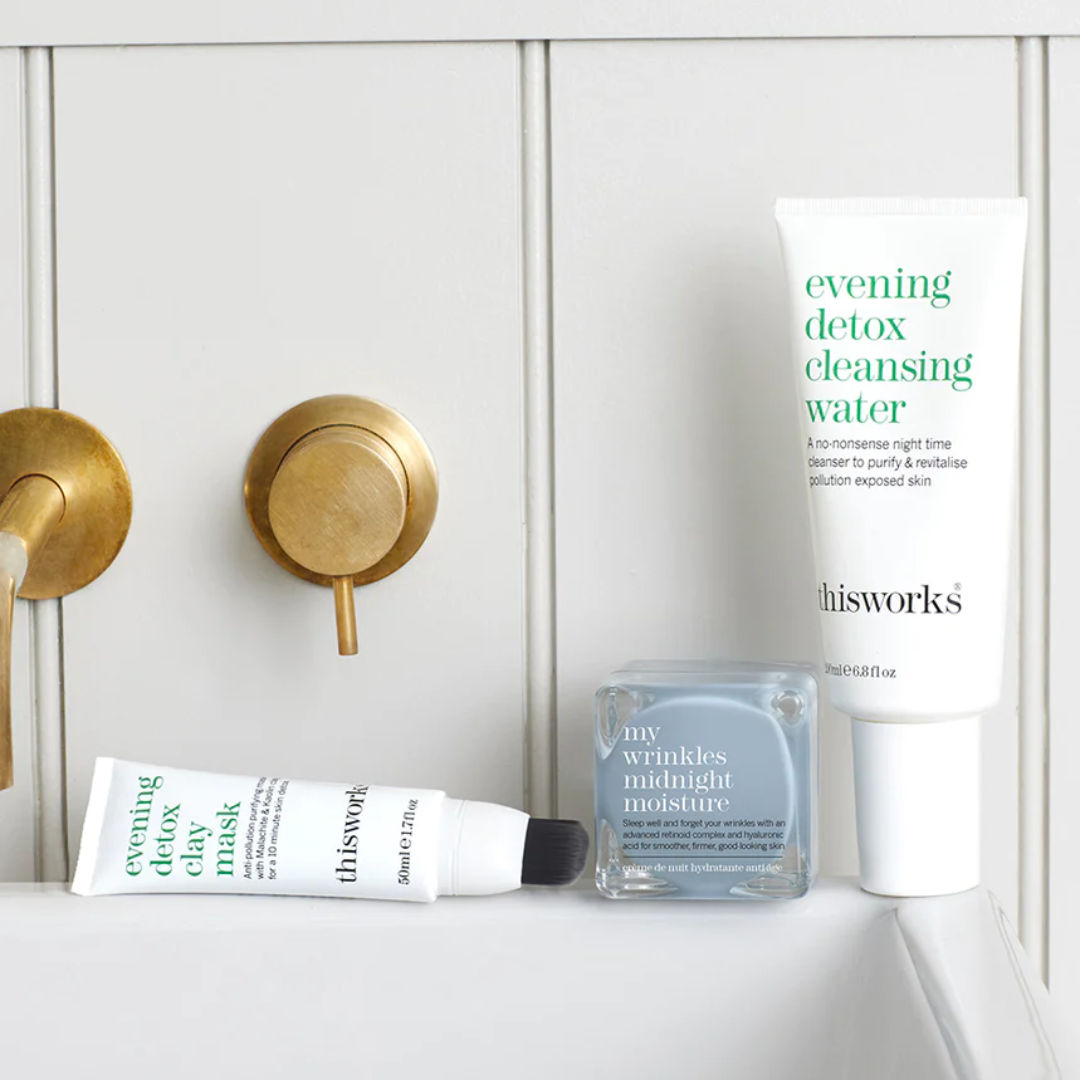 Night detox
Evening Detox Cleansing Water gently removes dirt and soothes the skin. It has a purifying and revitalizing effect. In addition, it helps to prevent the damage and premature aging caused by pollution.
Shop Cleansing Water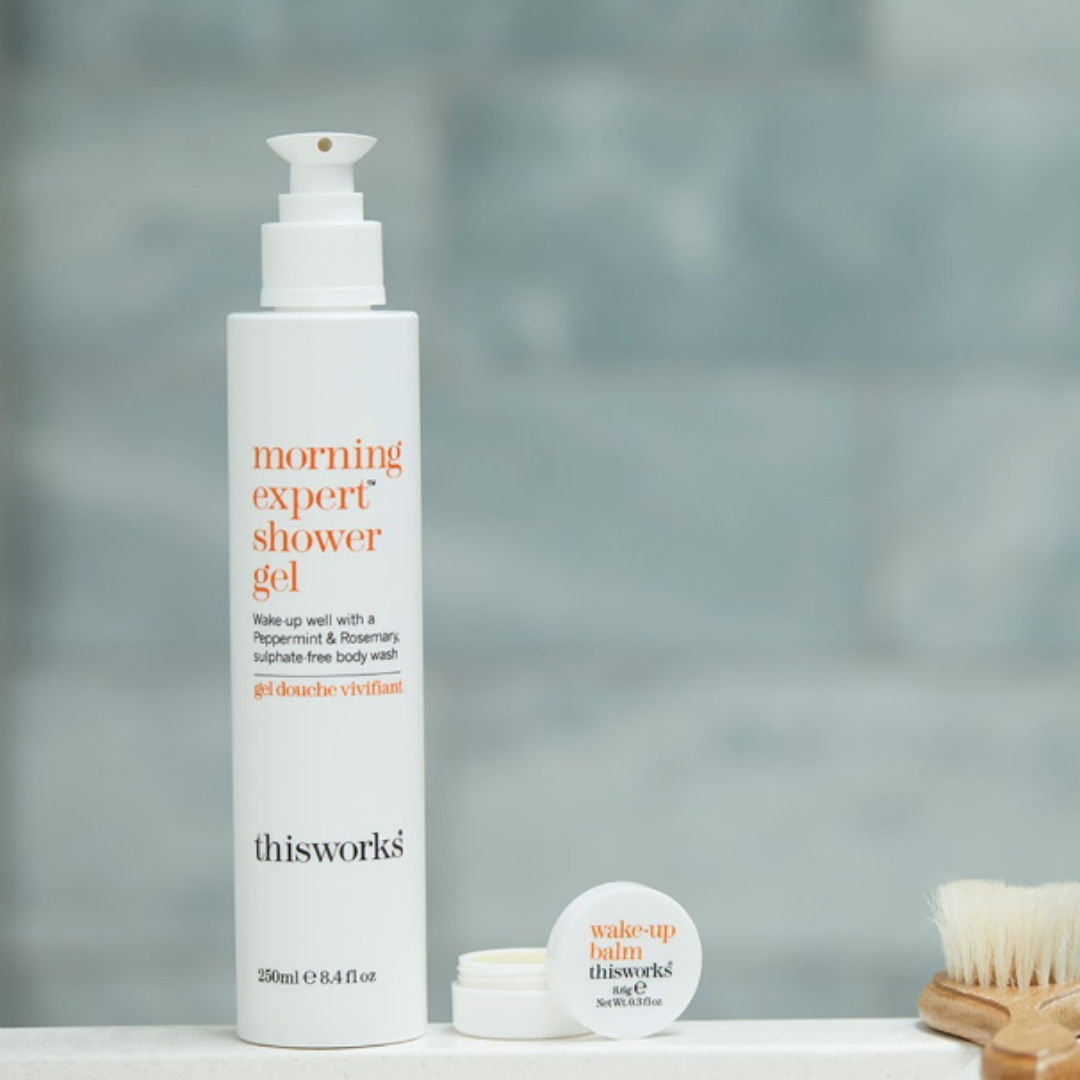 Good morning!
This body wash instantly improves your mood in the shower and kickstarts your day. The shower gel contains ylang ylang to restore vitality and rosemary to stimulate body and mind. Tip: also use for a refreshing bubble bath.
Shop Shower Gel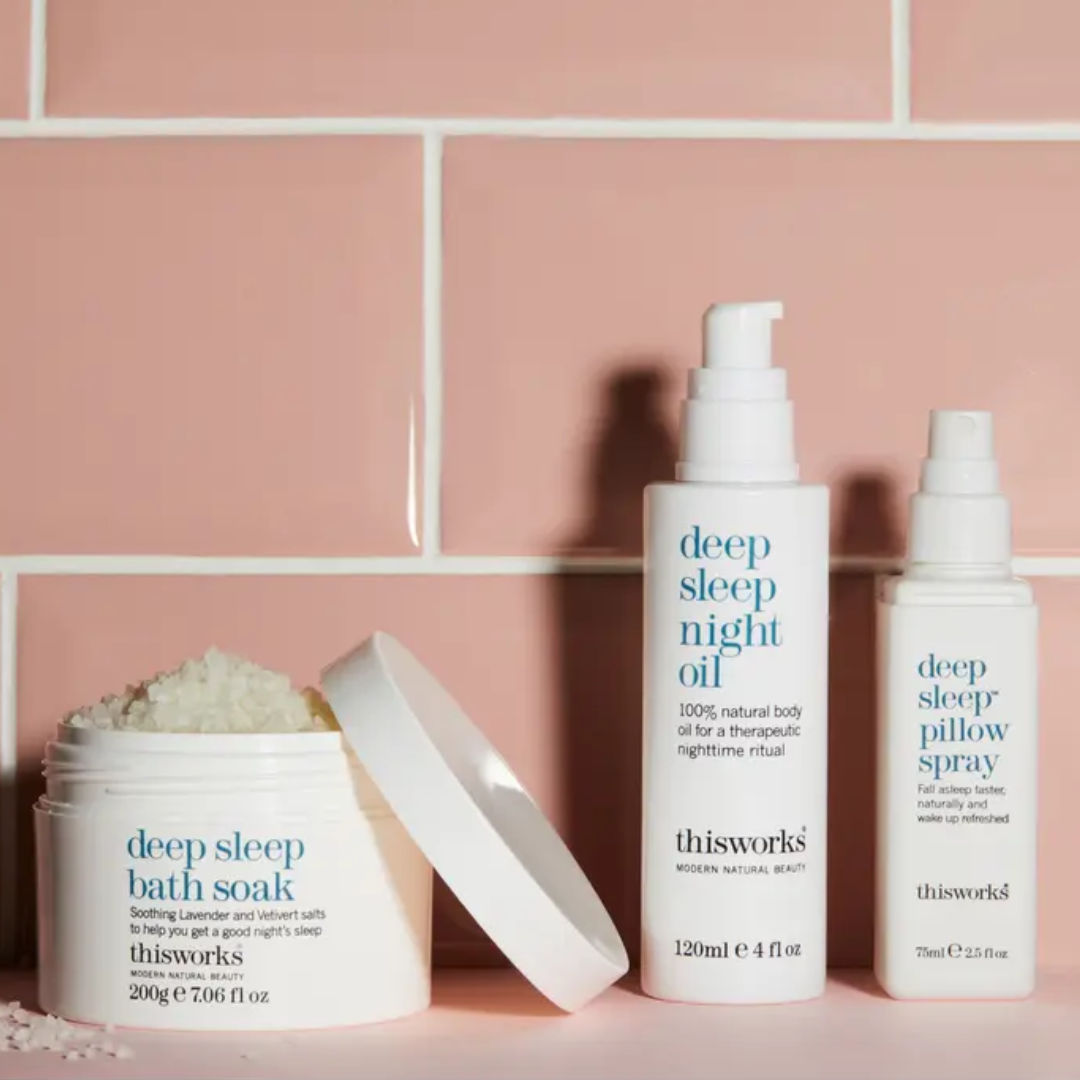 Pampering

Treat your body to this luxurious non-greasy body oil. The oil is soothing and calming to promote a good night's sleep. Has a wonderfully fresh and sweet floral scent of vetiver and chamomile. Use after your bath or shower.
Shop Night Oil
Slept well
Tired look? This energizing, anti-ageing eye serum firms and reduces signs of fatigue. Puffy eyes and dark circles are tackled for a fresh look! It also feels nice and cooling.
Shop Tired Eyes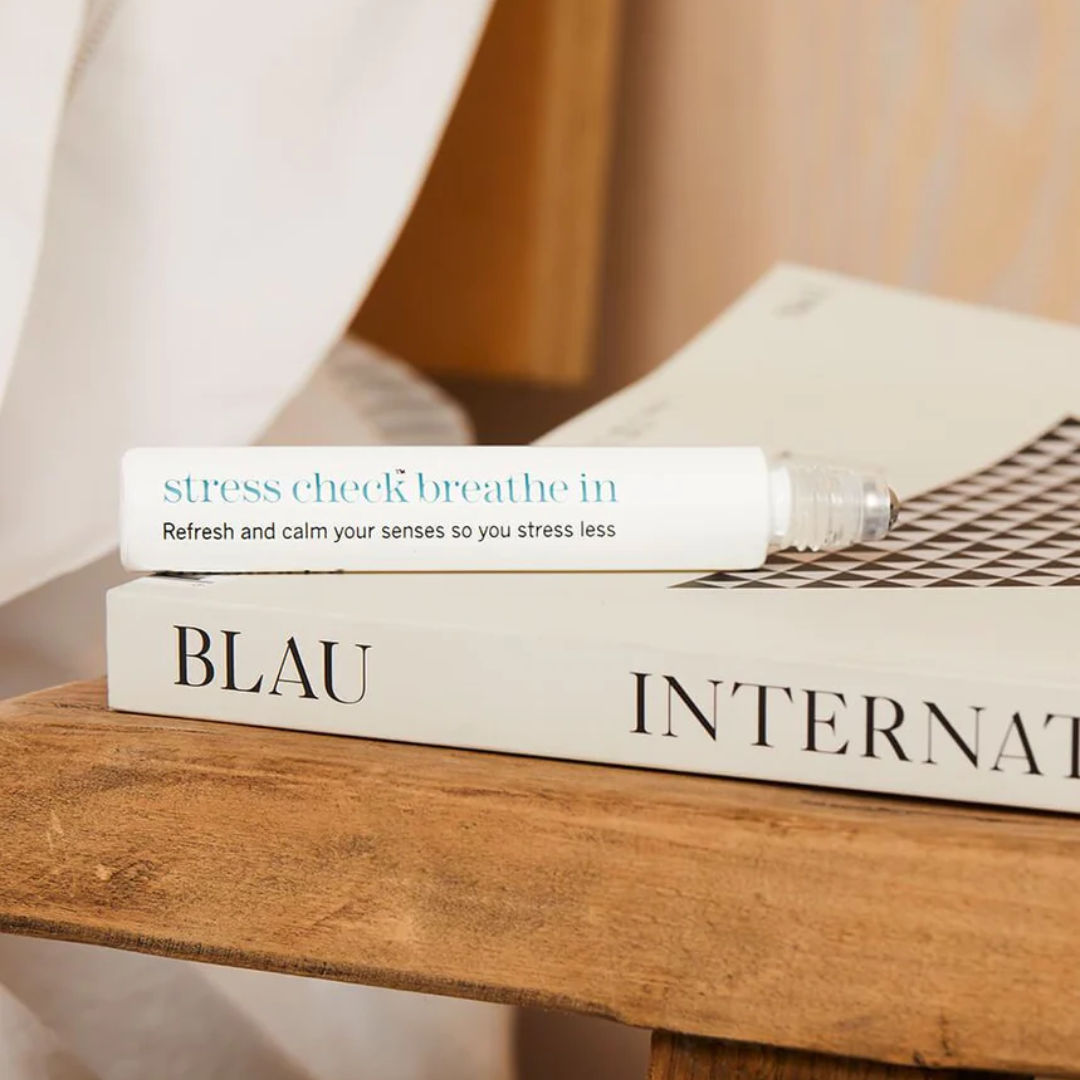 Just breathe
This all-rounder relieves stress, helps you breathe easily and improves your night's sleep. It soothes your senses thanks to 100% natural essential oils such as refreshing eucalyptus and relaxing lavender.
Shop Breathe In