Get to know DARLING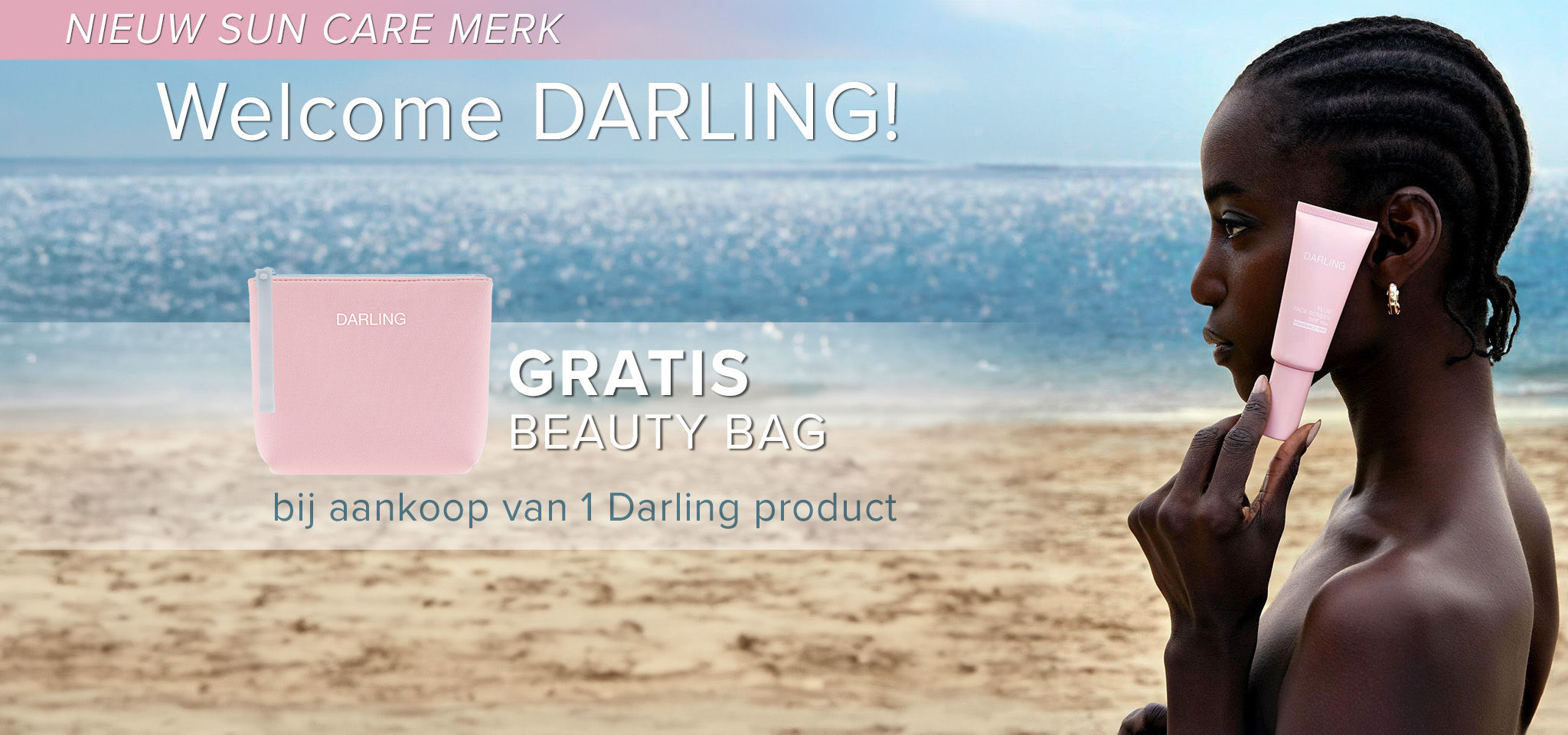 Get to know DARLING

We are so excited! We added a new amazing brand to our product range. Meet DARLING. With this brand our sun product range is even bigger. The products are enriched with lovely ingredients to get you carefree through the summer. And look at those packages… totally Instagram worthy! To give you a taste we introduce a few of those amazing products in this blog. Extra good news: you now temporarily receive a FREE beauty bag when you buy 1 product.
Shop DARLING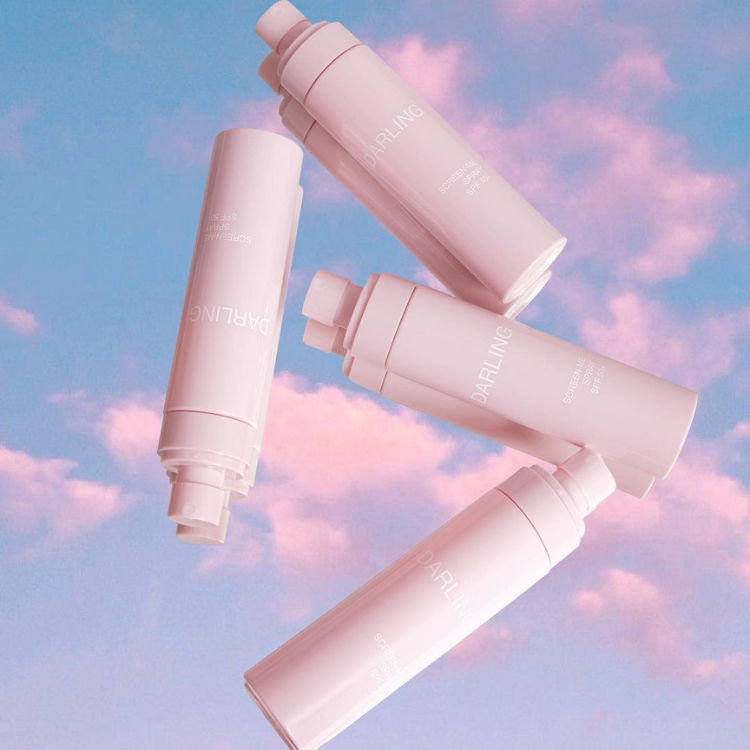 DARLING SCREEN-ME SPRAY SPF 50+
Do you like a lightweighted sunscreen spray? Then the Screen-Me Spray SPF 50+ from DARLING is perfect for you! This spray has a high protection against UVA and UVB radiation and is useable on your body and face. The formula works anti-aging, reduces pigmentation, and hydrates your skin. It absorbs quickly and won't leave a greasy layer on your skin.
Shop now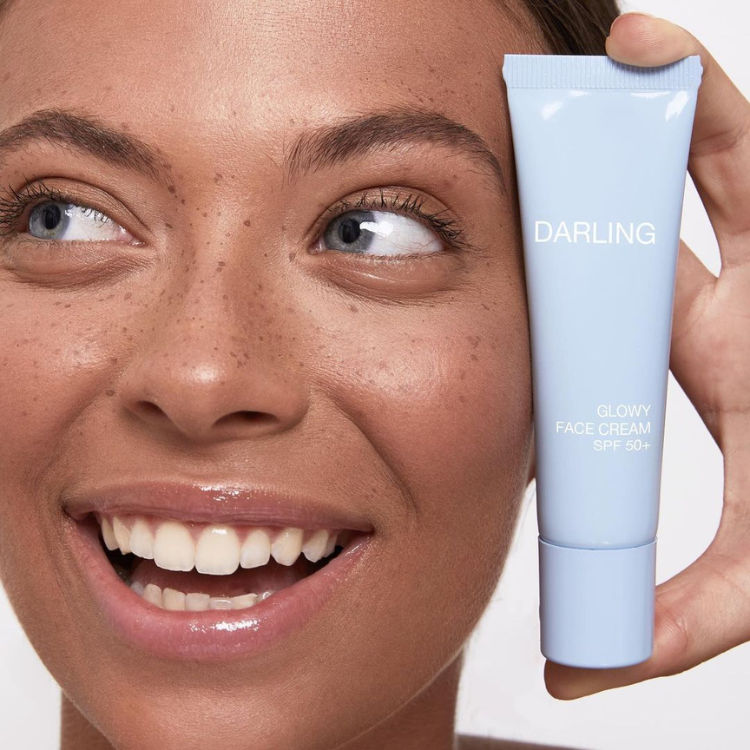 DARLING GLOWY FACE CREAM SPF 50+
Products with multiple functions for the win! So is the Glowy Face Cream SPF 50+. This cream is a sun protection, moisturizer, and make-up primer in one. This way your skin is directly hydrated, protected and ready for make-up. This cream protects against UVA, UVB and blue light and gives a glowy and plumped finish.
Shop now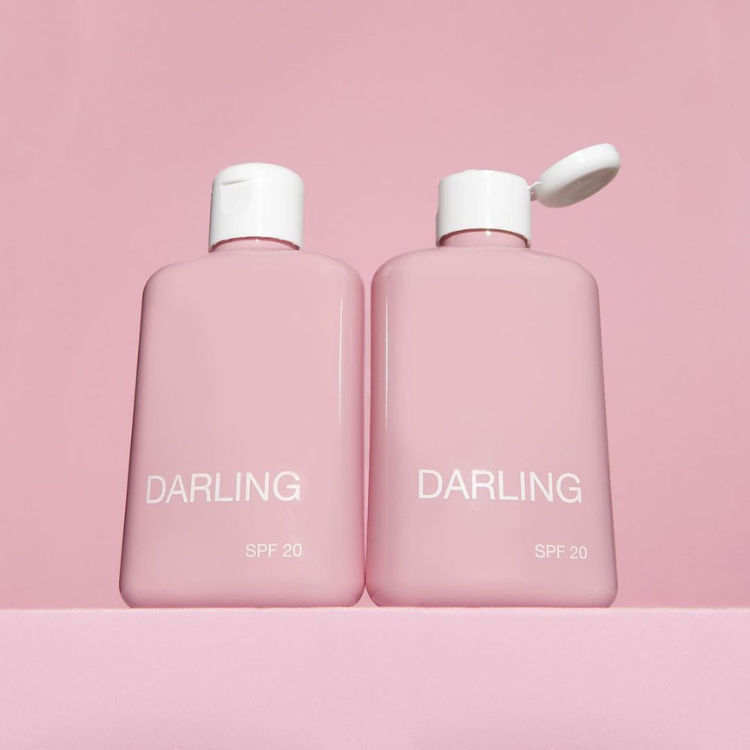 DARLING MEDIUM PROTECTION SPF 20
Protect your body and face against UVA and UVB radiation with the Medium Protection Spf 20 from DARLING. Besides sun protection, this formula contains hydrating, anti-aging, and a nourishing effect. The product absorbs quickly, won't leave a white layer, and give a beautiful glow to your skin.
Shop now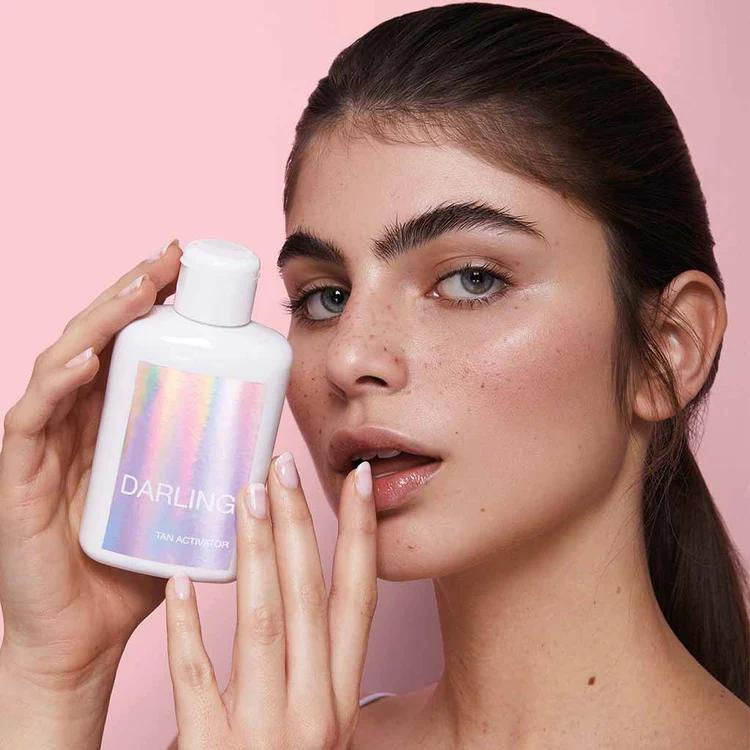 DARLING TAN ACTIVATOR
Create a beautiful tan with the DARLING Tan Activator. This product makes your skin totally ready for a day in the sun and will leave you with a long-lasting bronze glow. The formula absorbs quickly and won't leave a greasy layer.
Shop now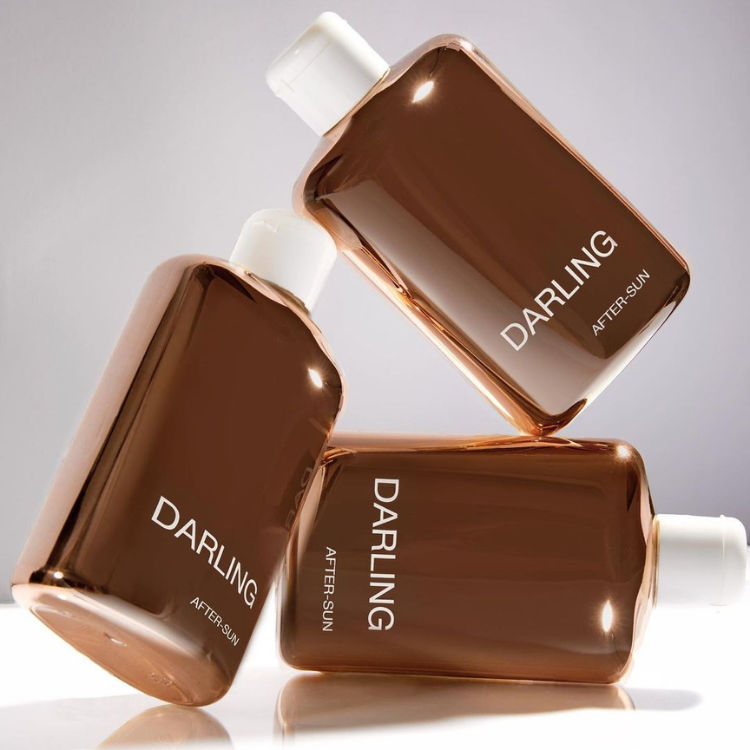 DARLING AFTER-SUN
Repair and cool your skin after a lovely day in the sun with the After-Sun. The enrichment of aloe vera, chamomile, coconut, jojoba, and apricot oil makes your skin super soft after exposure to the sun. The addition of vitamin E rejuvenises your skin, which makes it radiant again.
Shop now