Shop the beautiful collection of Molton Brown at Cosmania

NEW at COSMANIA! The British lifestyle brand with unique fragrances
Molton Brown, the London fragrance experts have been representing the unique British lifestyle since 1971. From small-scale artisans, the brand grew into an international fragrance brand, Molton Brown has an unrivaled collection of fragrances, beauty, bath and body products, hair products and a home collection of the highest quality. The Molton Brown creations are still made in England and are composed by a team of visionary perfumers, who provide an individual sensory experience. As a token of appreciation for the unique quality, Molton Brown is known as purveyor to the British Royal Family.

Molton Brown uses only the very best ingredients for its special fragrance creations. Sustainability is also a top priority for the brand. Products have never been tested on animals and are sustainably produced in our own factories in England with an eye for the planet. Molton Brown can be found all over the world in the most luxurious department stores, boutiques and hotels and now also available for the extra luxurious feeling at home in the privacy of your own bathroom.
Shop Molton Brown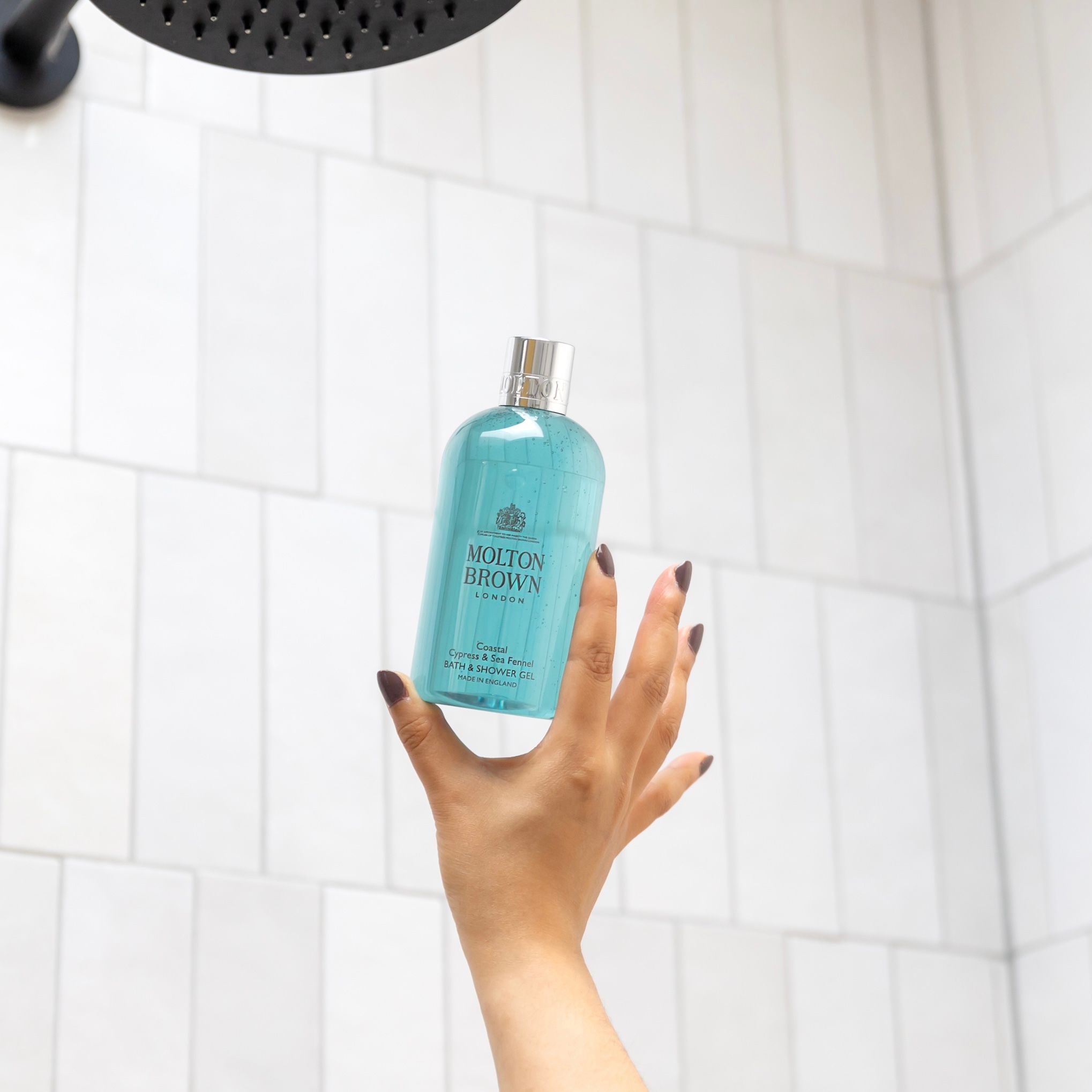 Award winning shower gel
Stimulate your senses with this aromatic body wash that gives you a delicious kickstart in the morning with the invigorating blend of Australian sea fennel, salted cypress, and spicy cardamom in the base. Waking up has never been so nice with this wonderfully scented body wash!
Shop Coastal Cypress & Sea Fennel Bath & Shower Gel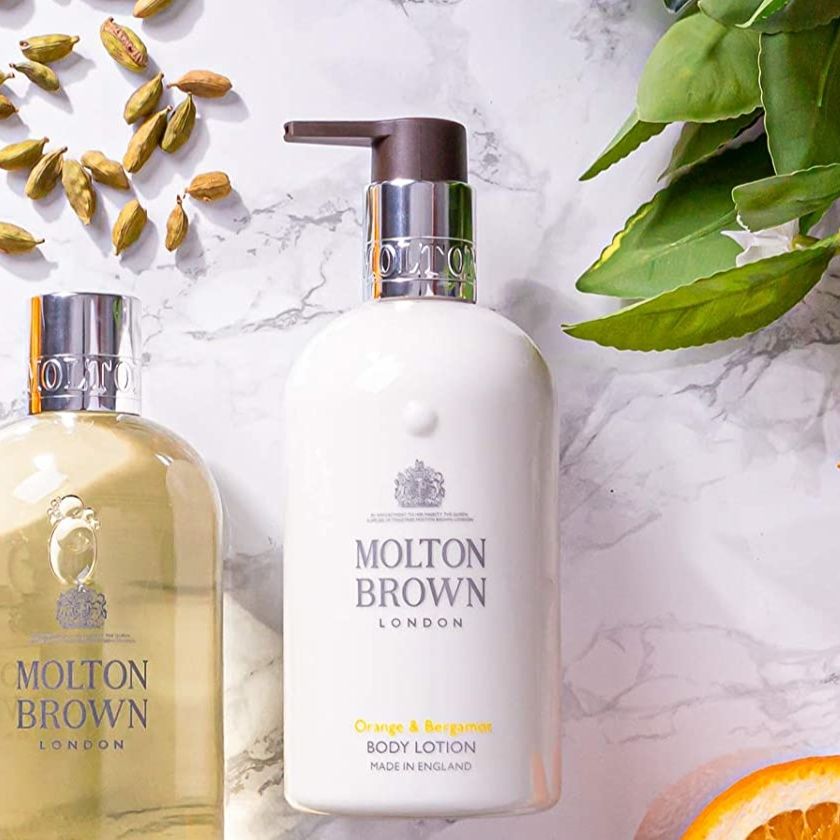 Invigorating body lotion
One of Molton Brown's best-selling body lotions is inspired by sun-drenched Seville and its streets lined with bitter orange trees. The modern iconic citrus scent of uplifting orange, bergamot and blooming neroli is warm in the base with musk. Nourishes and moisturizes the skin and leaves it wonderfully perfumed.
Shop Orange & Bergamot Body Lotion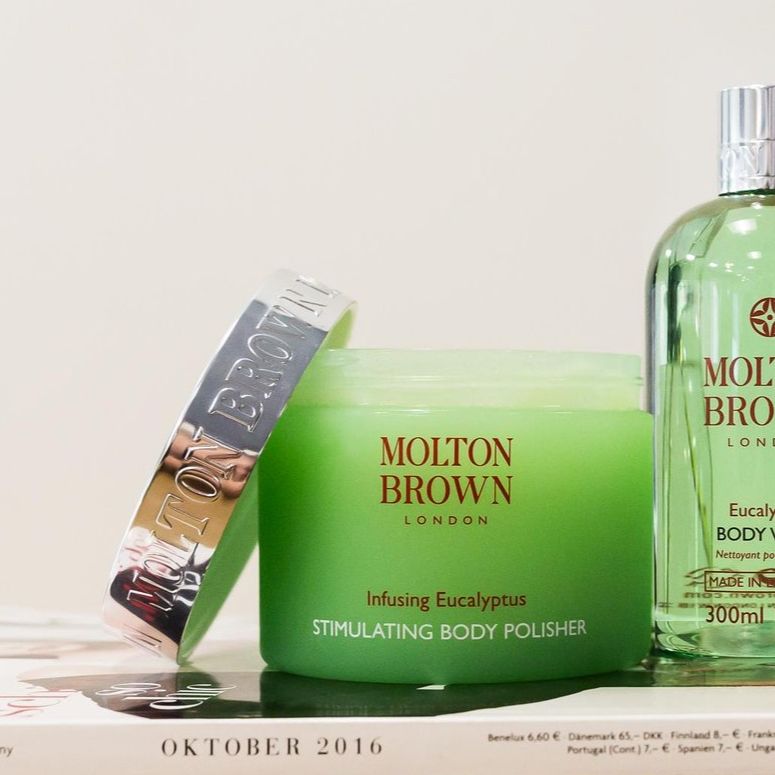 Rejuvenating Body Scrub
A body scrub with breathtaking green-woody aromas of eucalyptus and mint. The exfoliating sugar purifies and softens the skin. Restore your senses with a trip to the fragrant wilderness! The body scrub is vegan, gluten, paraffin, phthalate and paraben free.
Shop Infusing Eucalyptus Stimulating Body Polisher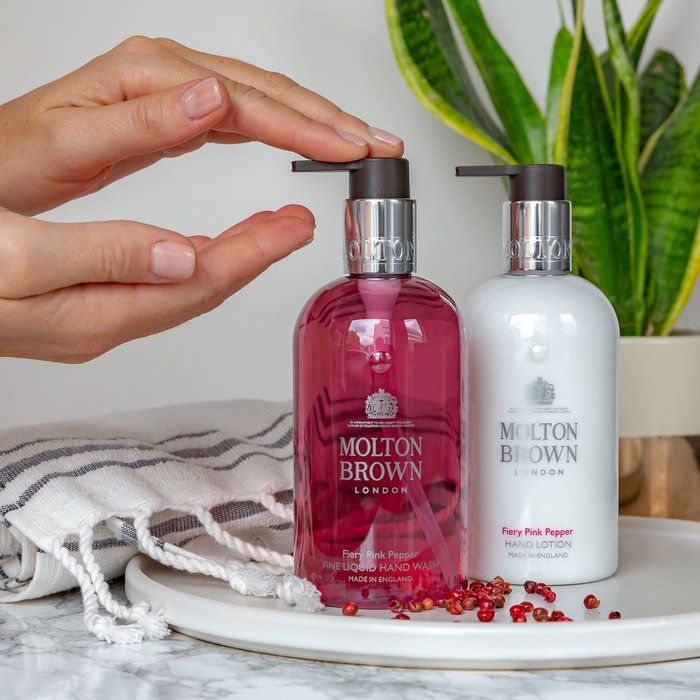 Sweet tooth
Do you have a real sweet tooth? Then this delicious hand wash scented with a fruity scent of pink pepper, ginger and patchouli is just for you. As delicious as a mouth-watering dessert. Does not dry out the skin of the hands even after many washes.
Shop Fiery Pink Pepper Fine Liquid Hand Wash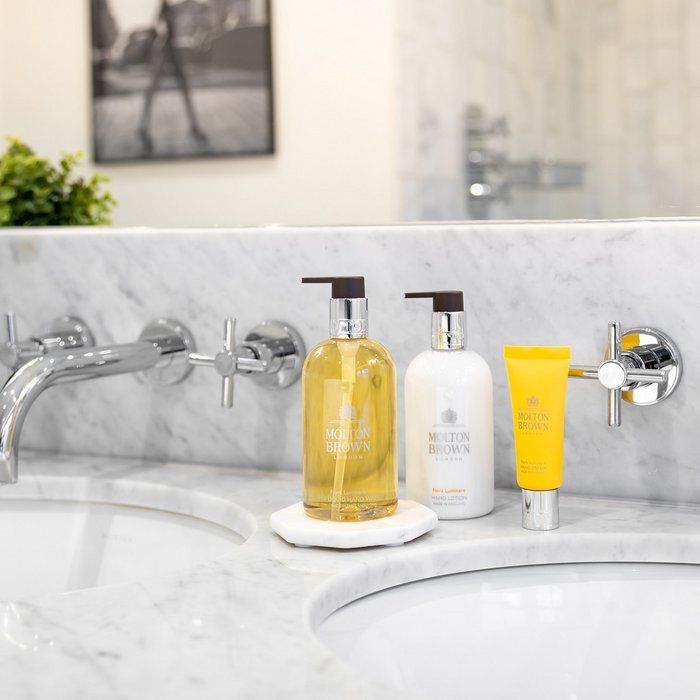 For every day
Hydrate your hands daily with the Flora Luminare hand cream. This full cream scented in handy take-away tube with sunny notes of orange blossom, ylang-ylang and frangipani is quickly absorbed by the skin. For fluffy perfumed hands!
Shop Flora Luminare Hand Cream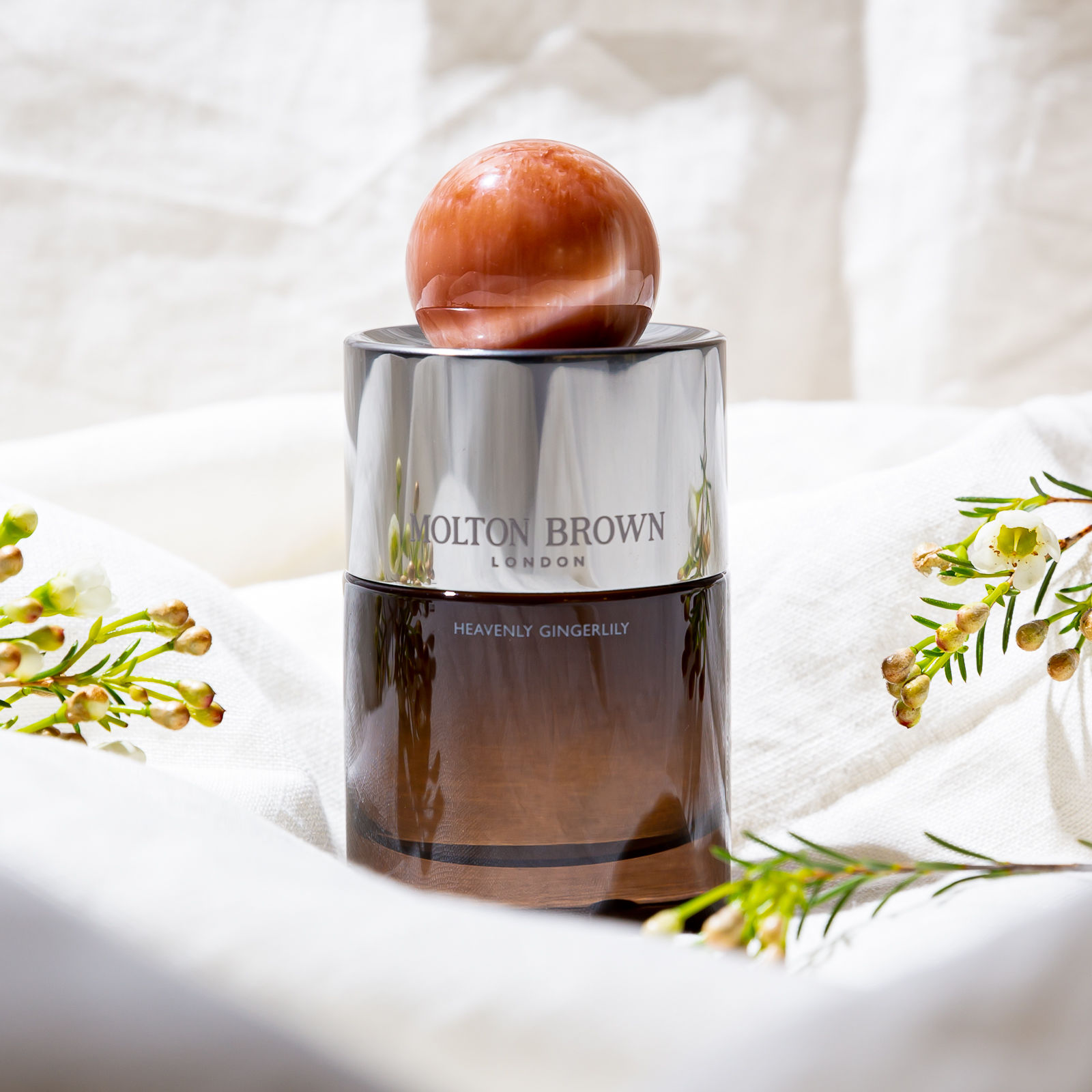 Sensual seducer

Seduce your senses or those of another with the delicate floral notes of the Molton Brown Heavenly Gingerlily Eau de Parfum. Fresh ginger and cardamom mingle with tuberose and lily, finished with cedarwood and vanilla in the base for an exotic dry down.
Shop Heavenly Gingerlily Eau de Parfum