Shop this new brand with a 20% discount!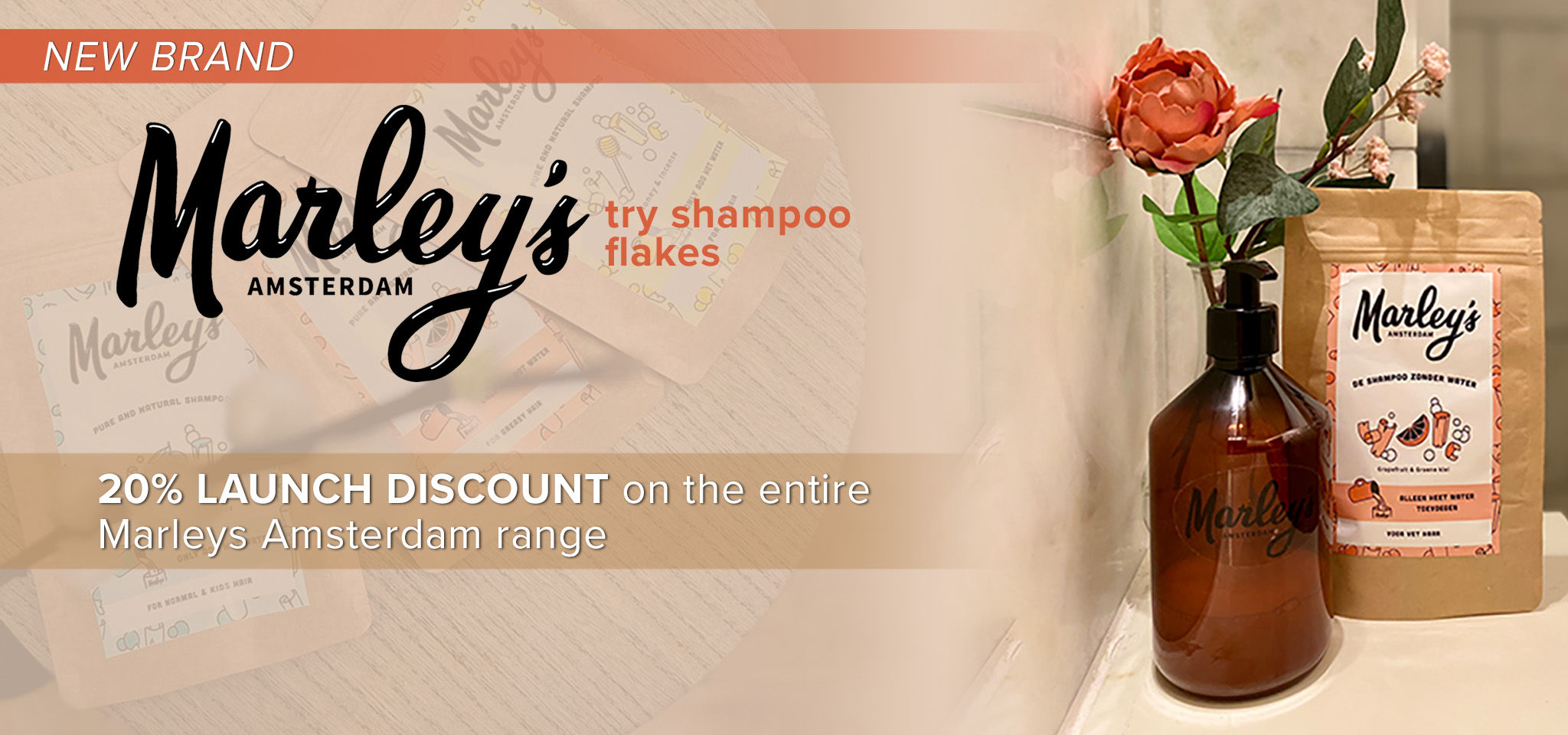 NEW: Marley's Amsterdam
Are you familiar with the shampoo flakes from Marley's? The founders of Marley's were not okay with the fact that the largest ingredient in shampoo is water. That is why they developed solid shampoo flakes that you mix in the shower with some shower water. This is sustainable: less water is used and transport is less polluting because the packaging is compact. The flakes are also free of palm oil and vegan. Want to try? To celebrate the arrival of the new brand, we are now offering a 20% launch discount on the entire Marley's Amsterdam range. Discover the different shampoos below!
Shop Marley's Amsterdam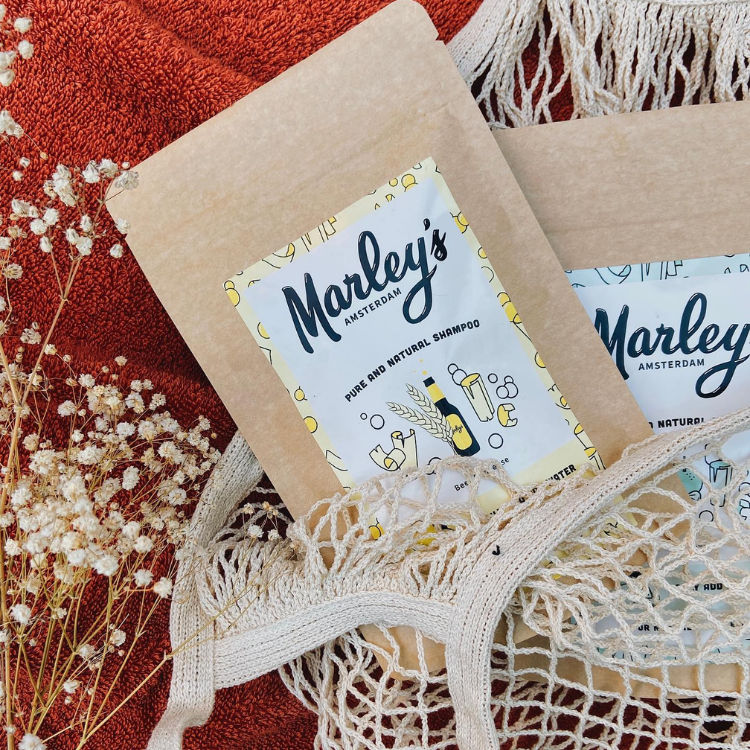 Cheers
The Beer & Frankincense shampoo flakes are very suitable for dry hair. Add 450ml of boiling water to the Marley's bag and stir. Let it sit until all the flakes have dissolved. Then pour it into a Marley's bottle.
Read more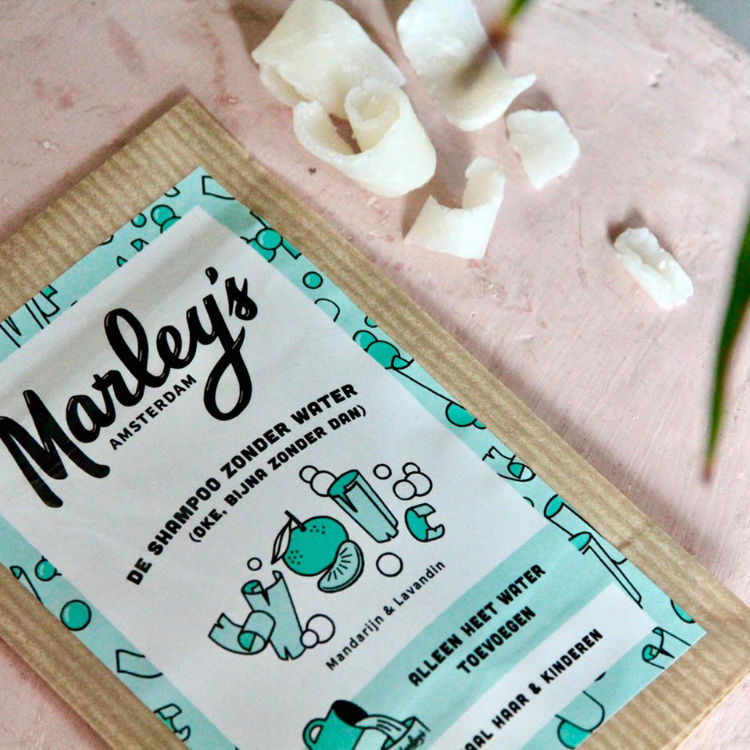 Wake-up call
Shampoo Mandarin & Lavandin is very suitable for normal and children's hair. Marley's shampoo may have a slightly different texture than you are used to, and it may lather less. Of course this does not affect the quality!
Read more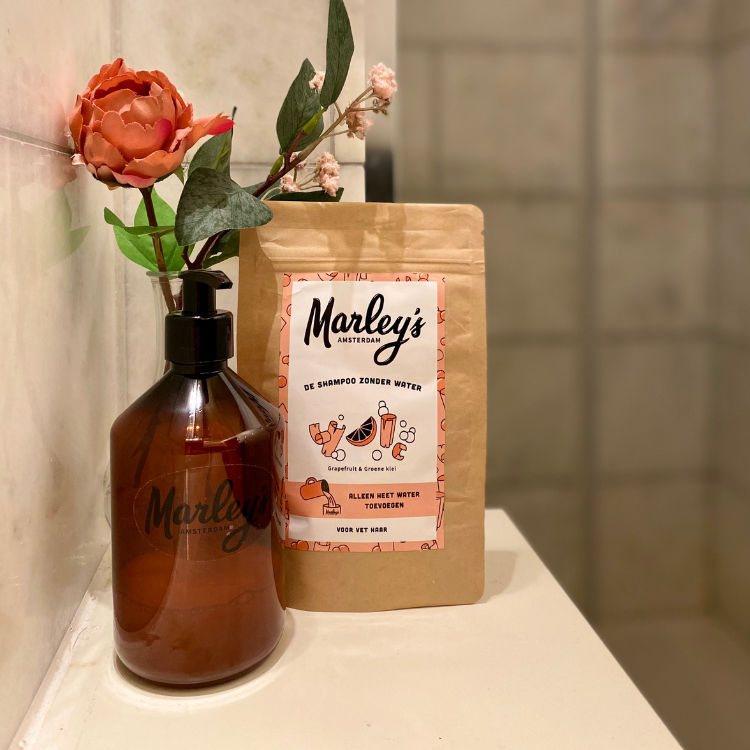 Nice and natural
Do you have oily hair and/or a sensitive scalp? Shampoo Eucalyptus & Green clay is perfect for you! The shampoo consists entirely of natural ingredients based on essential oils, plants, herbs and clays.
Read more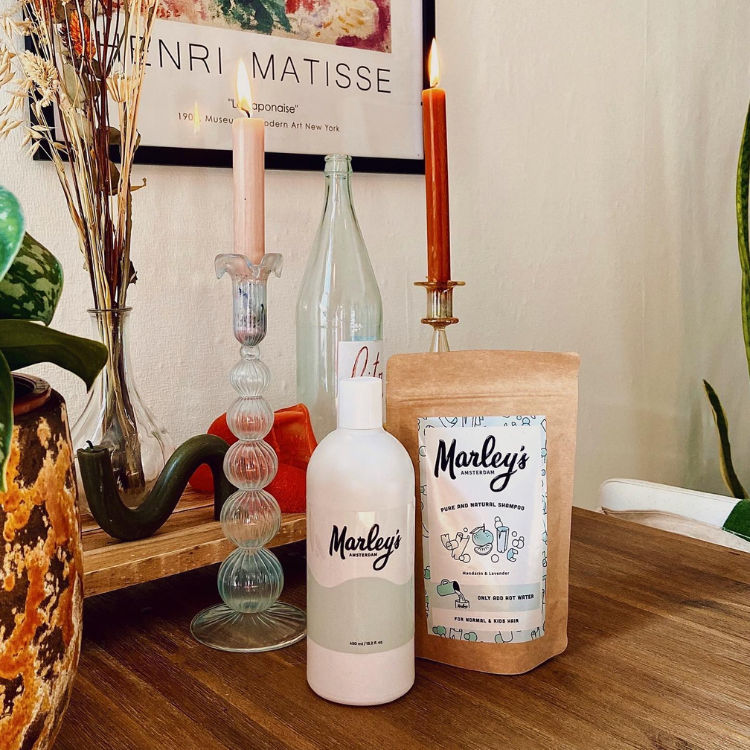 Bottoms up
After mixing the shampoo flakes, store the mixture in the Marley's bottle. Put the bottle (without pump) in the fridge overnight. Then put the pump on the bottle, shake the bottle well and your day can begin!
Read more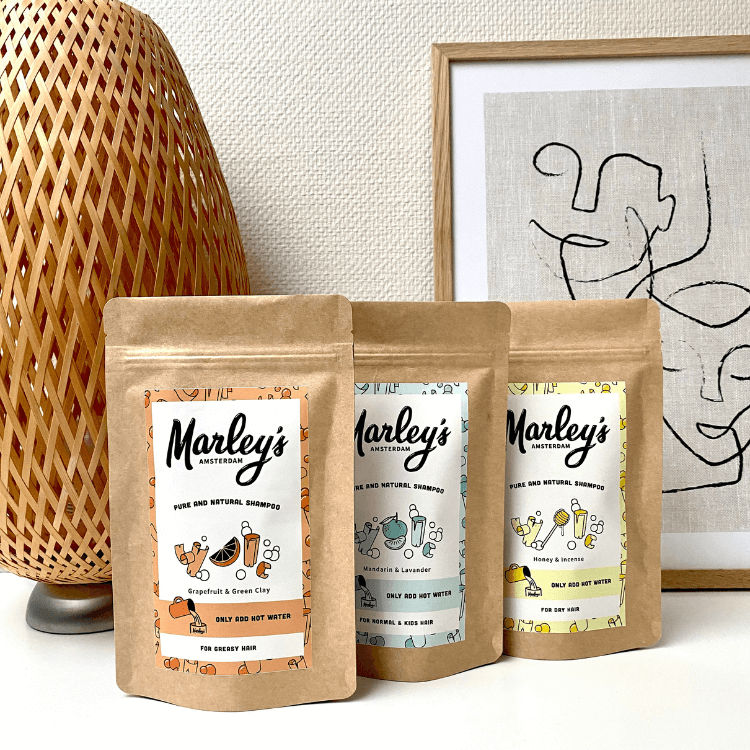 Super set
Are you an instant fan? Then try the Shampoo Set. This set consists of two bags of shampoo flakes and a reusable bottle. This way you immediately have everything you need to get started and wash your hair with natural shampoo.
Read more